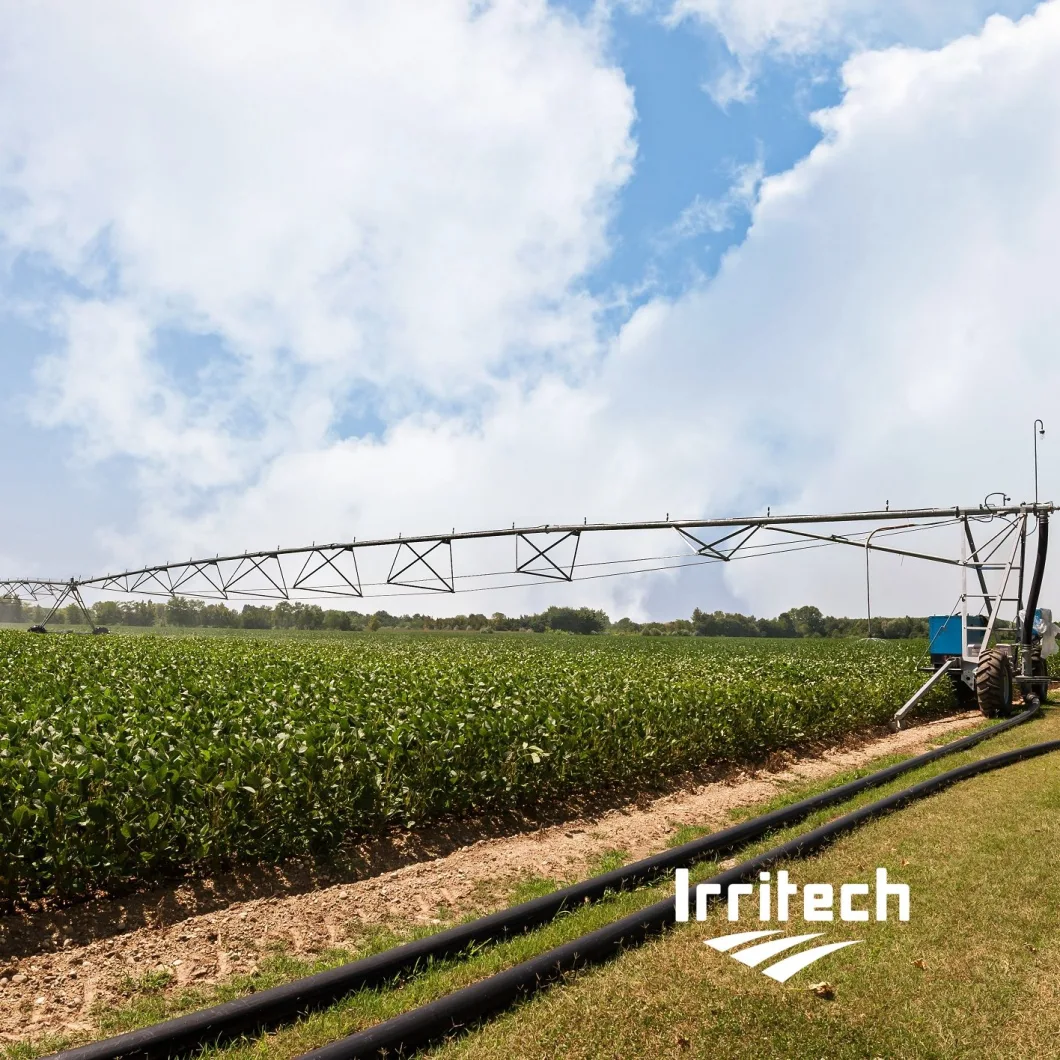 Irritech Linear Irrigation Systems use up to 60% less water than flood irrigation and cover almost 98% of a rectangular field. Linear irrigation systems can operate from a furrow, above-ground cable. They can also be guided using GPS Navigation for precise movement. Water can be supplied from ditch, or hose-drag sources. You can make your choice, hard or soft hose in sections up to 660′ and a variety of diameters to fit your application.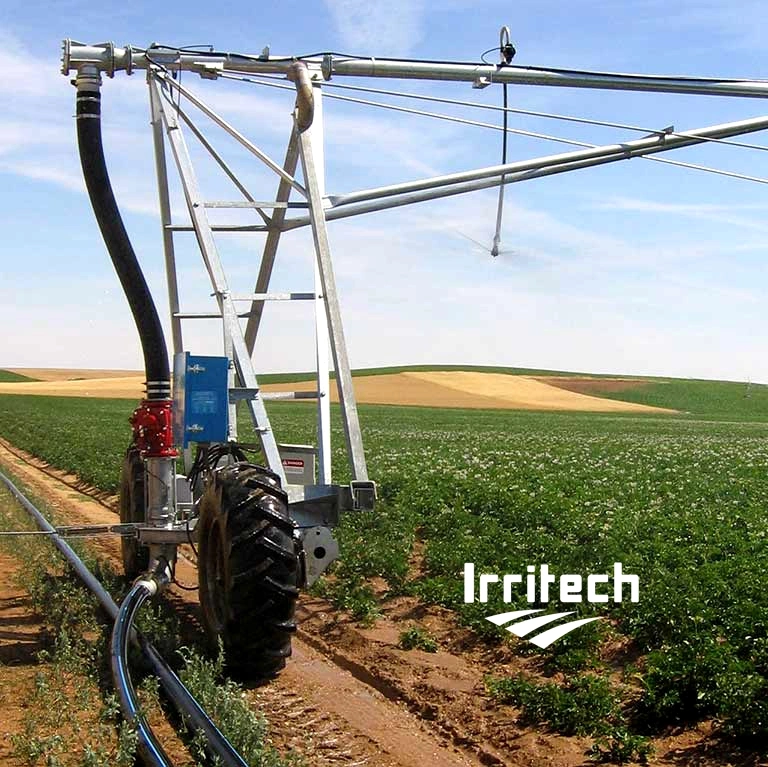 Comparing with the other irrigation way, the Linear has the following advantage:
1.The largest irrigation covering.
No need digging or much earthwork, only water recourse like well or surface water, one single pivot could cover 1200acres within a short time. Bigger field, smaller investment.
2. Highest mechanical and automatic irrigation way.
One single labor could manage 10000acres field, as far as increasing productivity.
3. Water saving 30%~50%, spray uniformity reach 90%, adjust field climate, 20%~50% increasing of productivity is approved obviously.
4. Equipping with other agriculture machine to achieve irrigating, seeding, fertilizing, gathering in one step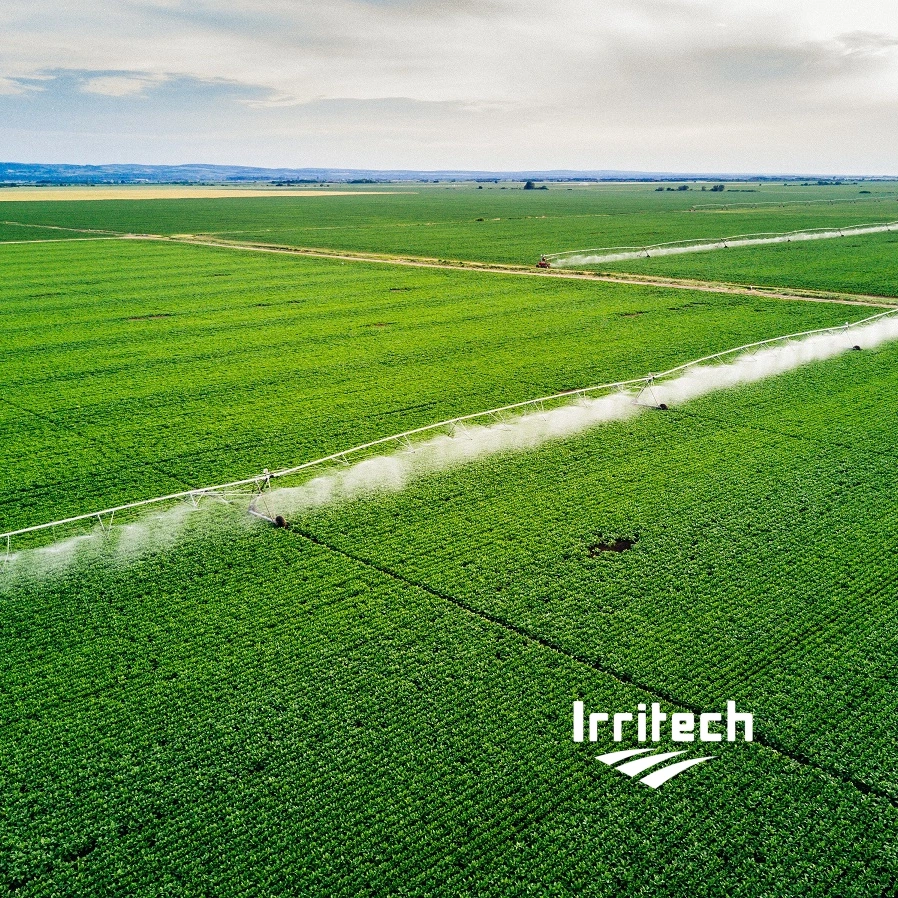 We use genuine UMC motors, gearboxes, couplers and collector rings. We are working with Komet and Senninger and can supply their full range of sprinklers and end guns. Our tower boxes use Honeywell micro switches, Schneider contactors and UL Recognized terminal blocks.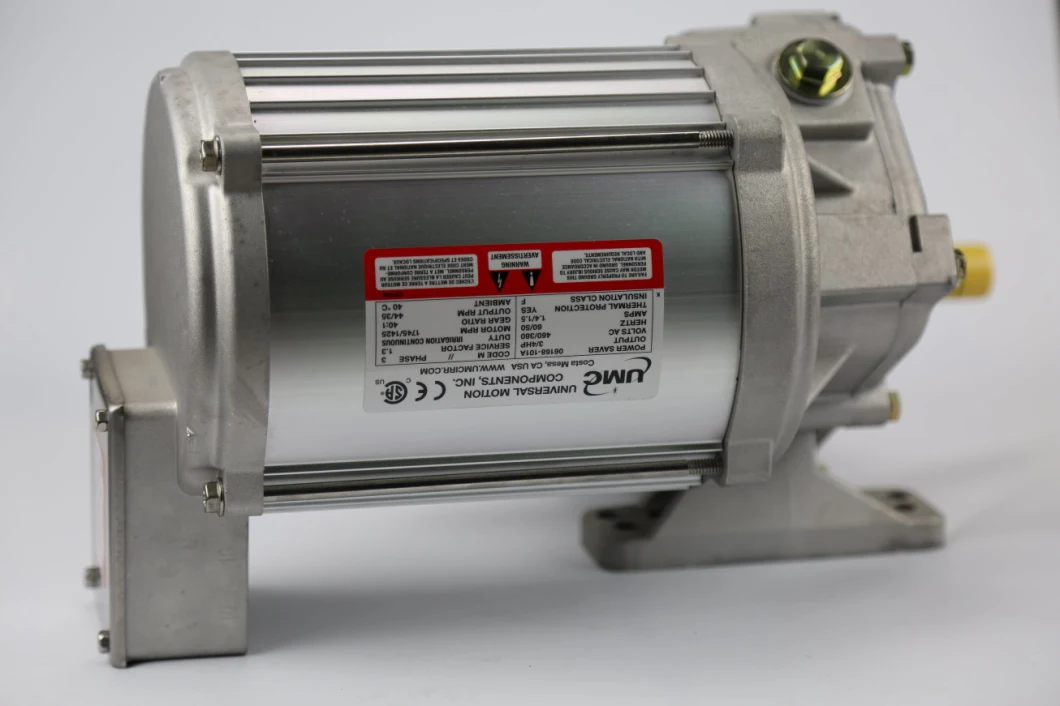 We have designed and developed an indicator light underneath the tower box which will provide an instant visual alert if there is a break in the safety circuit. We also supply a stainless steel control panel which can be customized with any design, including your national flag. The control panel features an LED light for safety and convenience when operating at night. You also can scan the QR codes printed on our tower box and panel to find the trouble shooting videos and documents.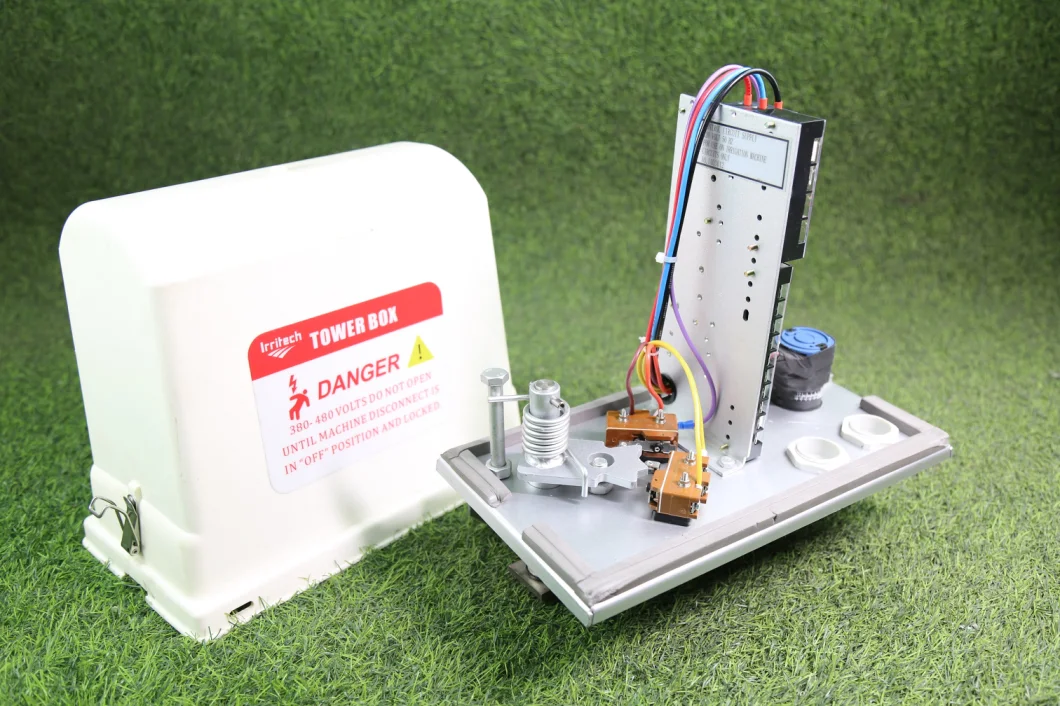 Technical parameters of center pivot irrigation system


No.
Item
Span Specification
1
Center Pivot
6 5/8''(168mm) or 8 5/8''(219mm)
2
Pipe Spec.
5''(127mm);6 5/8''(168mm)or 8''(203mm)
3
Span Length
37.5m;43.3;49.1;54.9;or 60.7
4
Tire Spec.
14.9-24 or 11.2-24;including Vacuum and inner tube
5
Cable Spec.
Armored Cable,passed the UL certification
6
Motor
UMC25.5:1(1.5hp) or UMC40:1(0.75hp)
7
Gear Box
UMC50:1 or UMC 52:1
8
Length of OH
2.7m,5.5m,8.2m,11m,16.5m,19.5m or25m
Notice: 8 5/8''(219mm) pipes only suit to spans in 43.3m and 49.1m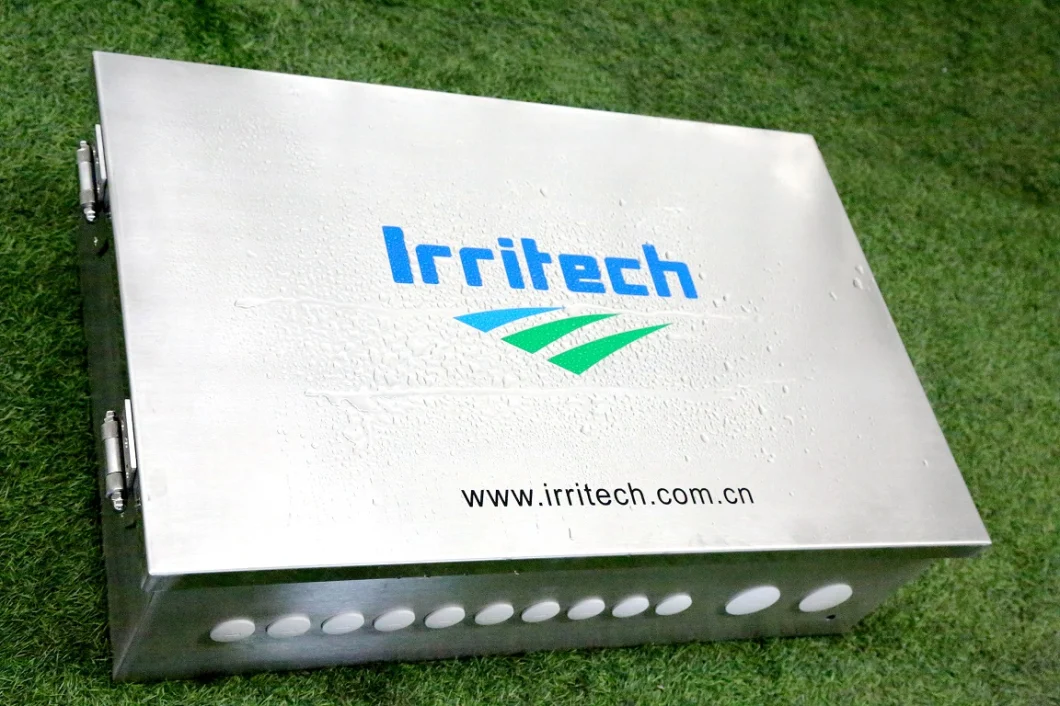 Diameter
Length(m)
Outlet Spacing
Crossing Altitude
G.W with water
219 mm
43.3 m
192 cm or 288 cm
2.99 m
3410 kg
49.1 m
2.93 m
3770 kg
168 mm
43.3 m
192 cm or 288 cm
2.99 m
2580 kg
49.1 m
2.93 m
2830 kg
54.8 m
2.86 m
3080 kg
60.6 m
2.83 m
3320 kg
127 mm
43.3 m
192 cm or 288 cm
3.02 m
2160 kg
49.1 m
2.96 m
2350 kg
54.8 m
2.89 m
2580 kg
60.6 m
2.86 m

2730 kg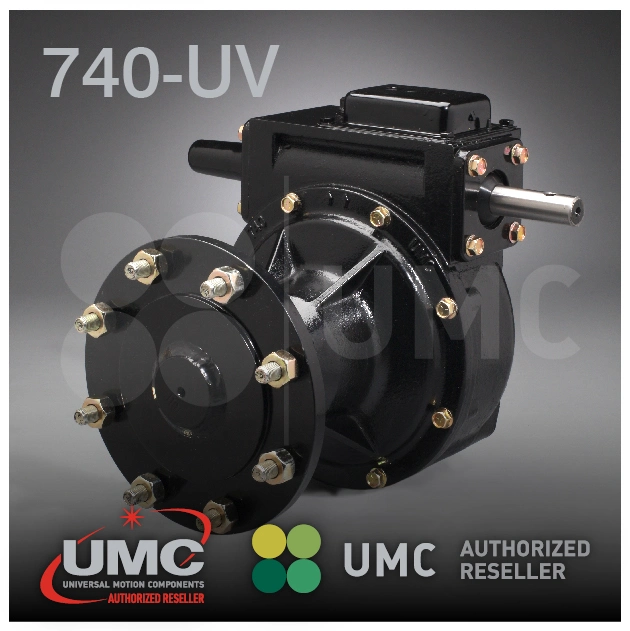 We will supply the standard exporting wooden box to load the irrigation accessories, and then put these boxes and the whole irrigation system parts into the 40 HQ container, and ready to ship to other countries all over the world throughout the famous shipping line such as COSCO, ZIM or the appointed shipping agent of foreigner clients.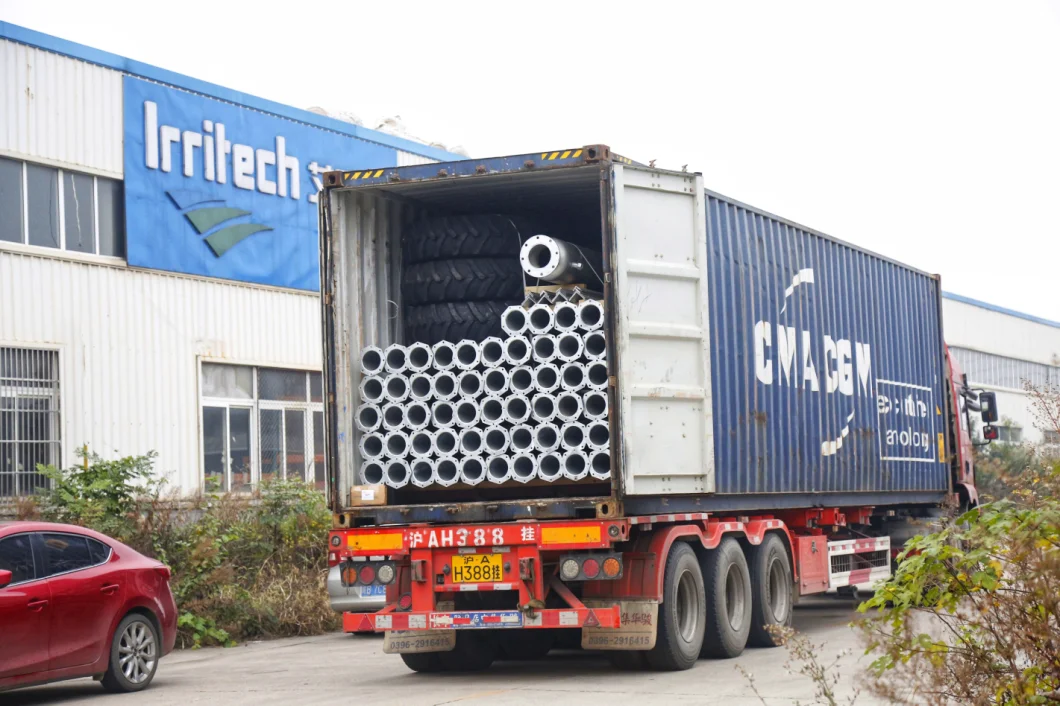 Our Services
1.Timely and professional irrigation design team for clients all over the world.
2.Careful installation and debugging of our irrigation system to support Chinese domestic and dispatch engineer to foreigner countries
3.Perfect after-sale service for clients of our irrigation system
4.Strictly control the 90% irrigation parts production using the most advanced machine
5.supply OEM prodution for USA famouse irrigation brand
Company Information
Anhui IRRITECH Agriculture Equipment Corporation Limited is a high and new tech enterprise, professionally engaged in R&D, production and sales of irrigation machines and crop protection equipment used in large-scale farmland. Focusing on the labor saving, water saving, power saving and increasing yield, IRRITECH independently research and develop pivot and linear and other automatic irrigation system to offer the customers together with the professional before and after sales service.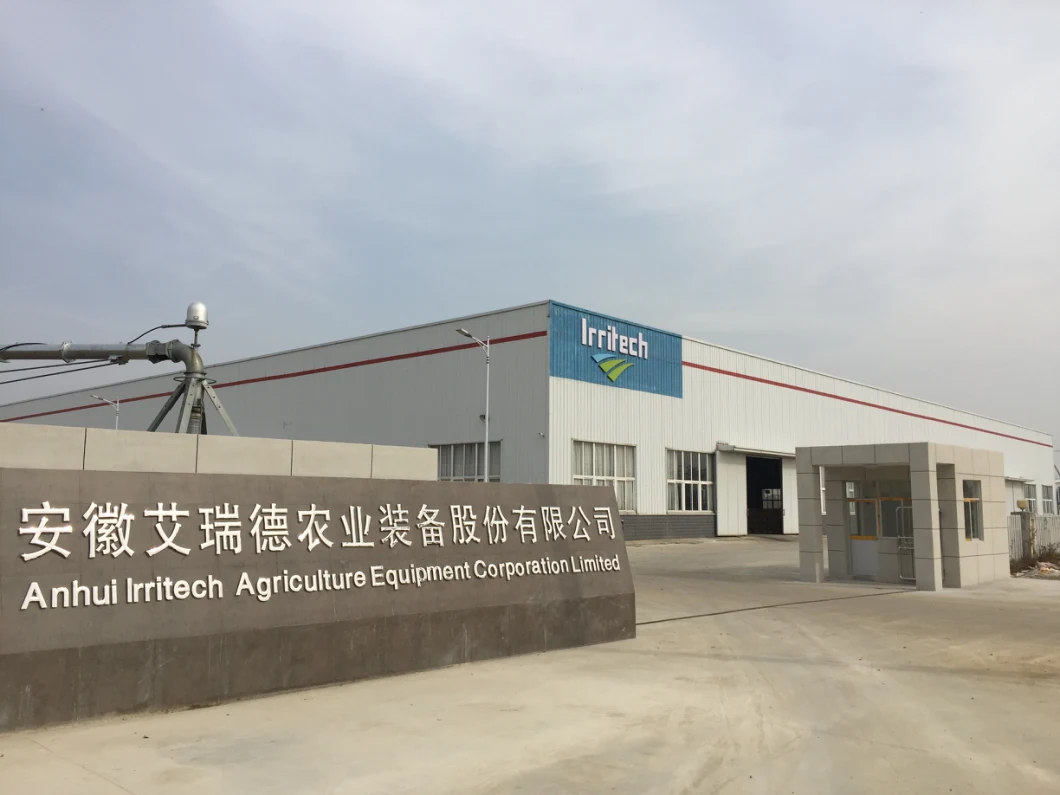 IRRITECH has passed system management as ISO9001, ISO14001, OHSAS18001, IRRITECH products has certified "water saving equipment". One fully automatic production line guarantee the accuracy of cutting and welding, and guarantee the annual productivity of 162500m tubes for pivot or linear, at the same time, ERP system ensure the internal manufacturing and logistic quality.
IRRITECH was public in 2015(stock code is 835416). IRRITECH products has been successfully installed and used in most provinces in China to irrigate wheat, corn, potato, alfalfa, sugarcane, flowers, and fruits. Export to Mali in Africa, Cuba in South American, Kazakhstan and Tajikistan in Middle Asia. We are looking forward to corporate with distributors and customers to achieve win-to-win and long term benefit.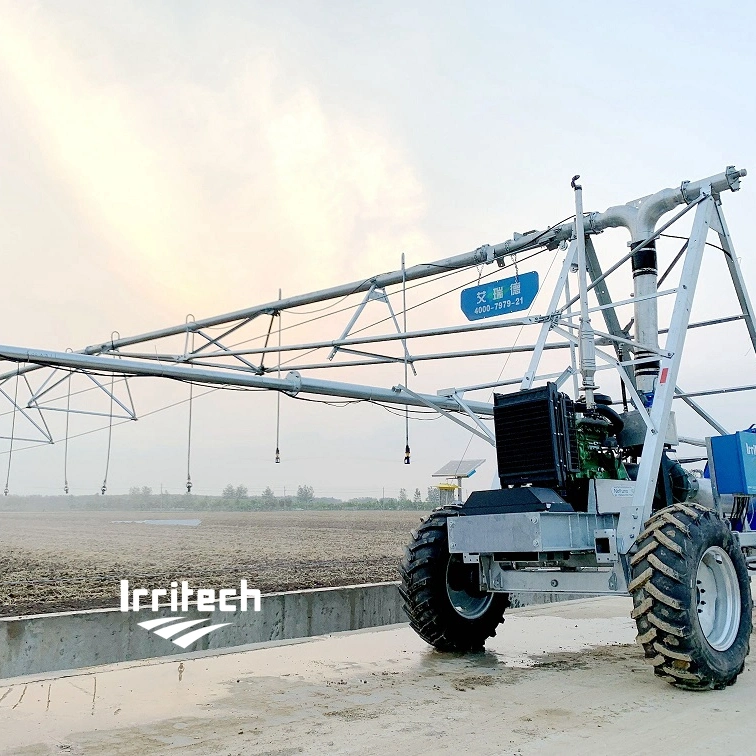 1.What kinds of pivots do IRRITECH produce?
Our products can be classified into three categories: fixed center pivot, towable center pivot, and lateral move system.
The main difference between these systems is their mobility.
1.The fixed system has one stationary end of the machine, while the other moves clockwise by motorized wheels.
2.Towable pivots have three or four wheels assembled at the center of the pivot, making it towable by tractor.
3.Lateral move systems work in a linear fashion, driven by motorized wheels. Unlike center pivots, where area is determined by the length of the machine, lateral move systems depend on both system length and distance traveled.
A towable center pivot should be a maximum length of 300m for safe towing, but fixed pivots can be much longer.
Compared with both fixed and towable systems, lateral move systems depend on the source of water. Ditch fed machines recieve water from the built ditch. Hose fed machinery recieves water from underground pipelines with hydrants. For hose fed systems, the maximum length is 450m because connecting one hydrant to another incurs labor costs.
2.PIVOT DESIGN CHOICES
When purchasing a center pivot system one must select:
Mainline size and outlet spacing;
Length, including the number of towers;
Drive mechanisms;
Application rate of the pivot;
The type of water applicator.
These choices affect investment and operating costs, irrigation efficiency, and crop production. Wise decisions will result in responsible water management and conservation, flexibility for future changes, and low operating costs.
3.What is the warranty on your products?
Warranty covers our center pivot and lateral move systems up to 1 year concerning electrical equipment, and 10 years or 10,000 working hours for gearboxes and gear motors-whichever expires first.
We guaruntee 15year use concerning our galvanized eqipment against corrosion, and 3 years for our tires and rims.
4.How much does your equipment cost?
Our pricing depends on the machine you are looking for, along with several other variables. In regards to our center pivots, we have both fixed and towable pivots and lateral move systems available. We will need to know your preferred water source (ditch or hose fed), land data and the types of crops that will be irrigated. Given this information, we will also determine the necessary sprinklers for your system.
5.What are your payment terms?
We accept 30% down by T/T (wire) or 70% by L/C or T/T before shipment.
6.How long will it take to manufacture and ship a center pivot or lateral move system?
Time spent on each order depends on the quantity and specifications of your order. Some machines we have in stock, but special orders require more time. We can provide you a time estimate once we have adequate information concerning your order.
However, we can say that lateral move systems take a longer time to produce, especially if you require a ditch feed water source. Because they also require a main cart pump, diesel engine, and alternator, time also must be included for our suppliers.
7.Are these machines difficult to operate?
Our machines are very simple, and you will be able to learn their functions within an hour's time. Once you learn to operate the systems control panel, it will function automatically. We are also currently working on a remote control for our systems, which should be released soon.
8.Do center pivots and lateral move systems work on rolling or mountainous terrain?
Yes, both systems can work on rolling or mountainous land. Lateral move systems only work on up to 5% slopes, but center pivot systems will work on up to 20% slopes.
9.What is the auto stop/reverse system and when can it be used?
In certain situations, a pivot will not finish a full rotation due to obstacles in the field such as terrain, poles, houses, etc. Now the auto stop/reverse system is needed. A touch device is installed in the tower of the pivot, when hit by the rod connected, the pivot can stop/reverse automatically.
10.Can I use fertilizer device on more than one machine?
Yes, you can use our chemical injector on more than one machine such as center pivot and lateral move systems. The chemical injector is small and easily transferred by just one person. It can also promise the safety of livings, you can find the details on the introduction.
11.Can I use fertilizer device on more than one machine?
If your field is rectangular and you are not using a lateral move system, you may need end gun to spray the area uncovered. The corner control systems can control when the end gun is spraying, so that no water is wasted on covered land.
12.Is the diesel generator included in my quote?
Our diesel generator is only included with lateral move systems, otherwise we will quote with electric power. If you would like, we can include the generator in your quote for other systems.
13.If I need a CFR price, what should I do?
All we need is your destination port. Then we will provide a CFR quotation by adding the freight cost provided by our freight forwarder .