On Grid System
Grid-connected photovoltaic power generation system means that the direct current generated by solar modules is directly connected to the public power grid after being converted into ac power in line with the requirements of the municipal power grid by grid-connected inverter.
The photovoltaic grid-connected power generation system has centralized large-scale grid-connected power stations, which are generally state-level power stations. The main feature is that the generated power can be directly transmitted to the power grid, and the power grid can be uniformly allocated to supply power to users.There are also small distributed grid-connected power generation systems, especially the integrated photovoltaic building power generation system, which is the mainstream of grid-connected power generation.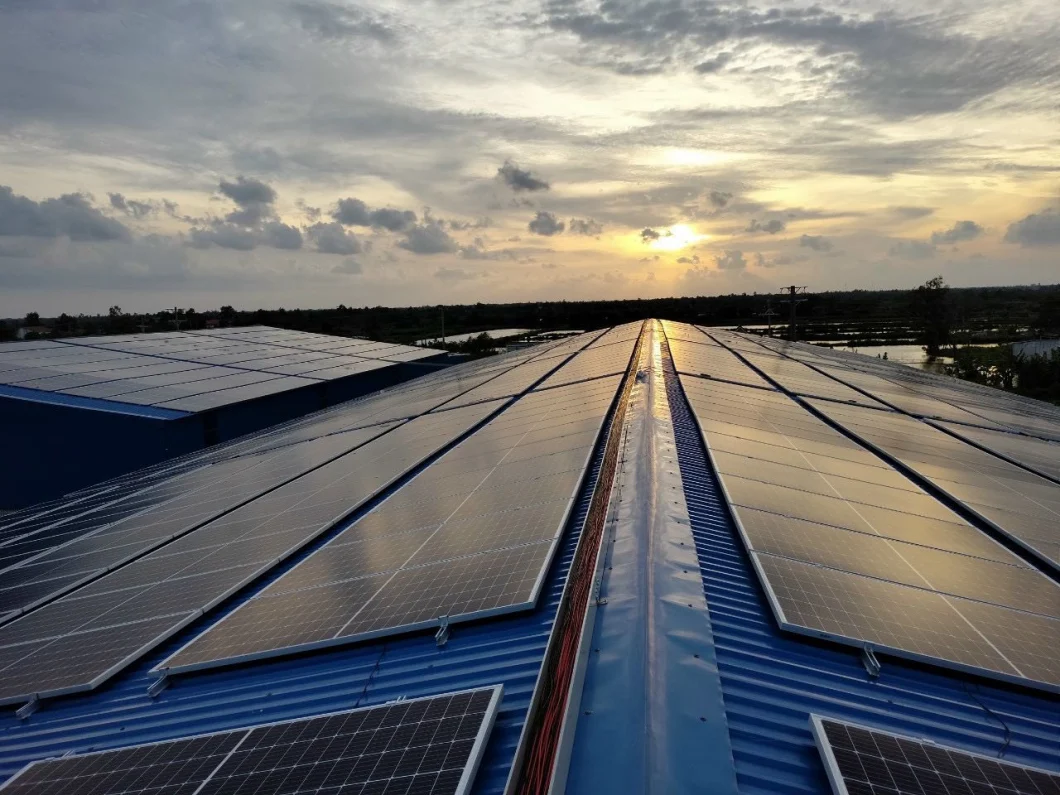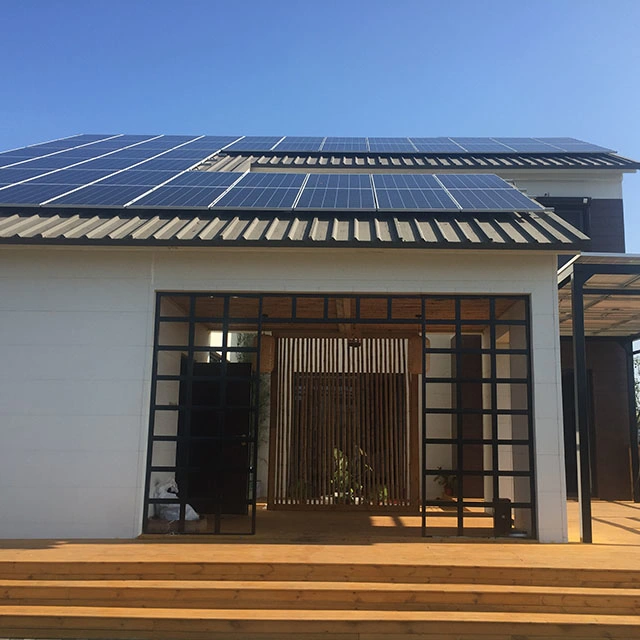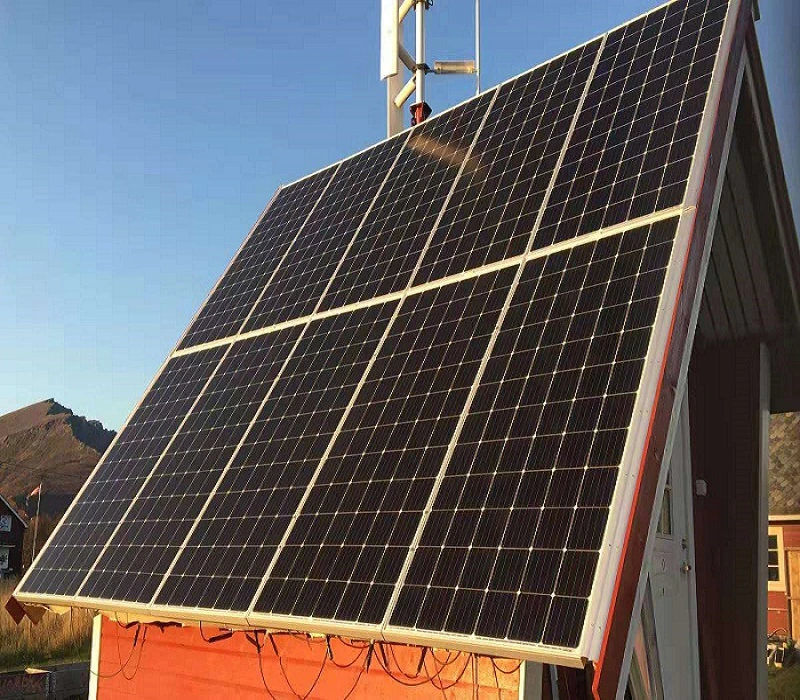 10kw on grid system configuration: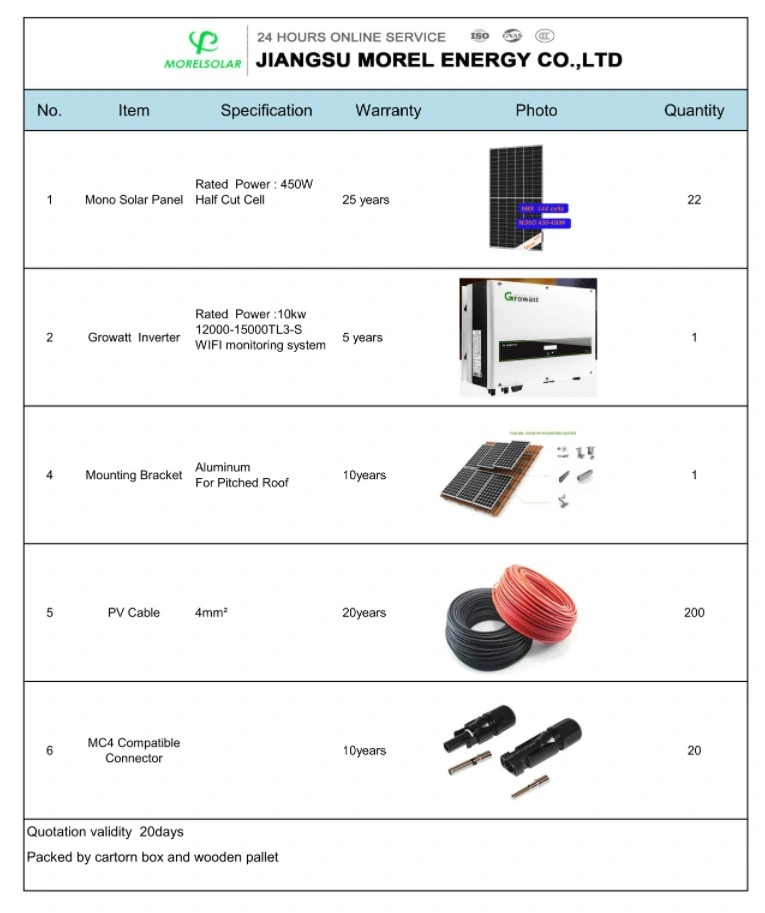 | | | | |
| --- | --- | --- | --- |
| Item | Model | Description | Quantity |
| 1 | Solar panel | 450w half cut panel/500w full black panel | 22 PCs |
| 2 | Solar inverter | 10KW On grid solar inverter | 1 piece |
| 4 | Solar Mounting system | pitched/metal roof/cement roof/ground/Carport | 1 set |
| 5 | PV array box | 1 inputs 1 out, Cuicuit breaker protection | 1 piece |
| 6 | Solar cable | Single-core 4mm2 | 400 meters |
| 7 | MC4 connector | Rated Voltage:1000V | 20 piece |
Components introduction: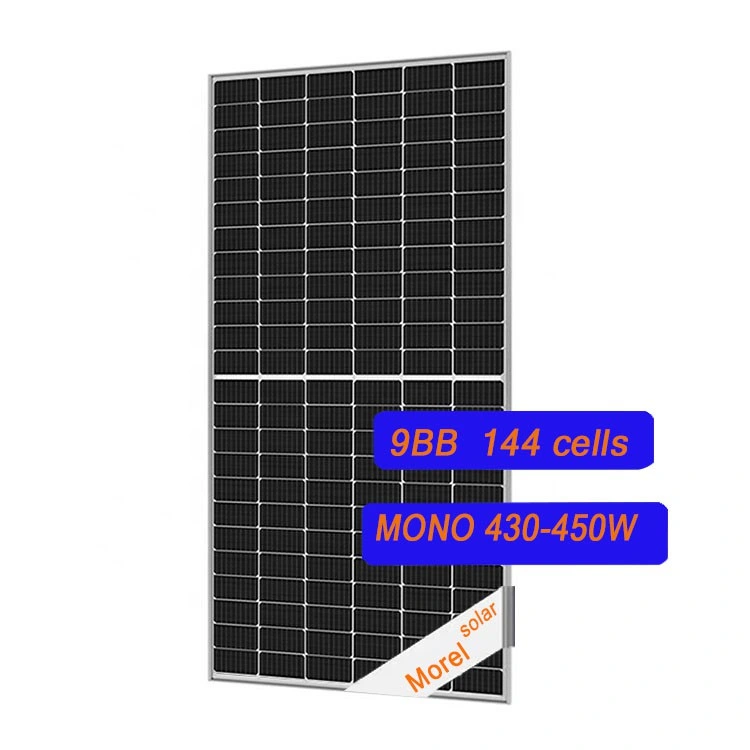 Solar Module:
Half Cell Module comprises two separated and identical solalr cell arrays, which means the ordinary strings of cells are cut into
halves, and these shorter strings compose which has separated current paths. When a module is shaded, only one side shaded array's
current will be impacted, while the other array will still be functionally producing power. Under this circumstance, when a module
is shaded, the affected working areas of Blade will be 50% less.
By cutting solar cell into halves, the internal power loss will be lower and hot spot effect will also be reduced.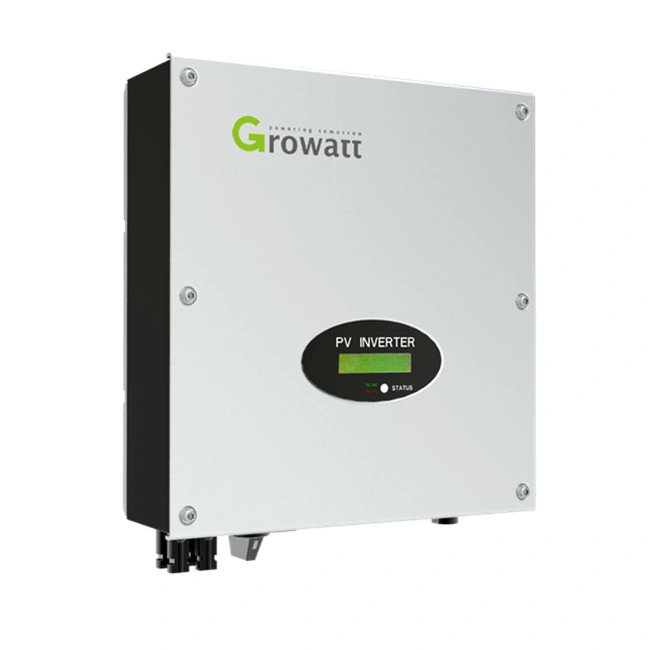 Growatt on grid inverter:
DC convertible power 10500w
Rated active power 10000w
Nominal AC range,220v/380v ,240v-415v
Power frequency 50/+-50HZ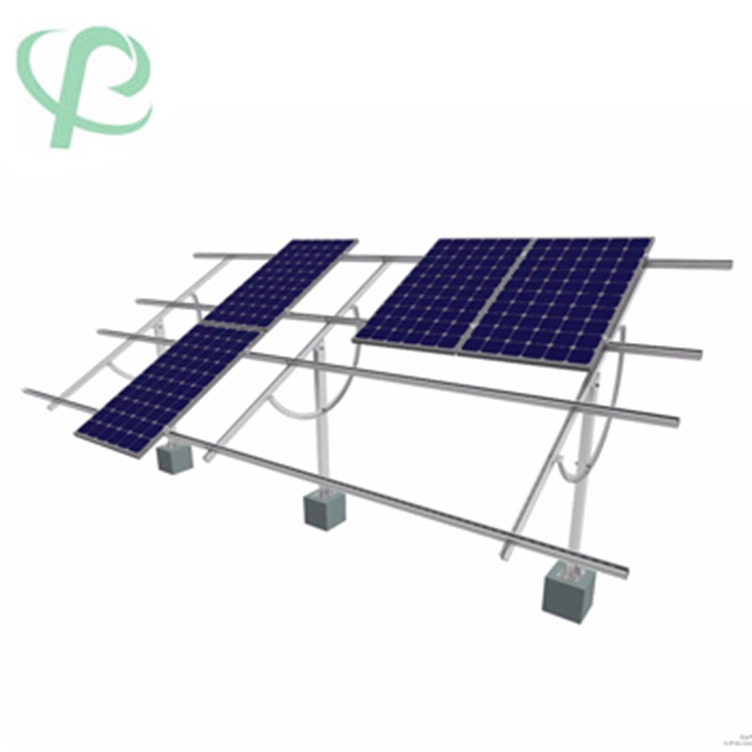 Solar mounting system:
Pitched roof solar mounting system
Flat roof solar mounting system
Ballast type solar mounting system
Ground solar mounting system
Carport solar mounting system
Firm cartoon package for containers.
7 days after receiving whole payment.
500 sets stock in 1 month

| | |
| --- | --- |
| | Delivery from Shanghai or Ningbo seaport |
| | Departure from Shanghai Pudong Airport |
| | |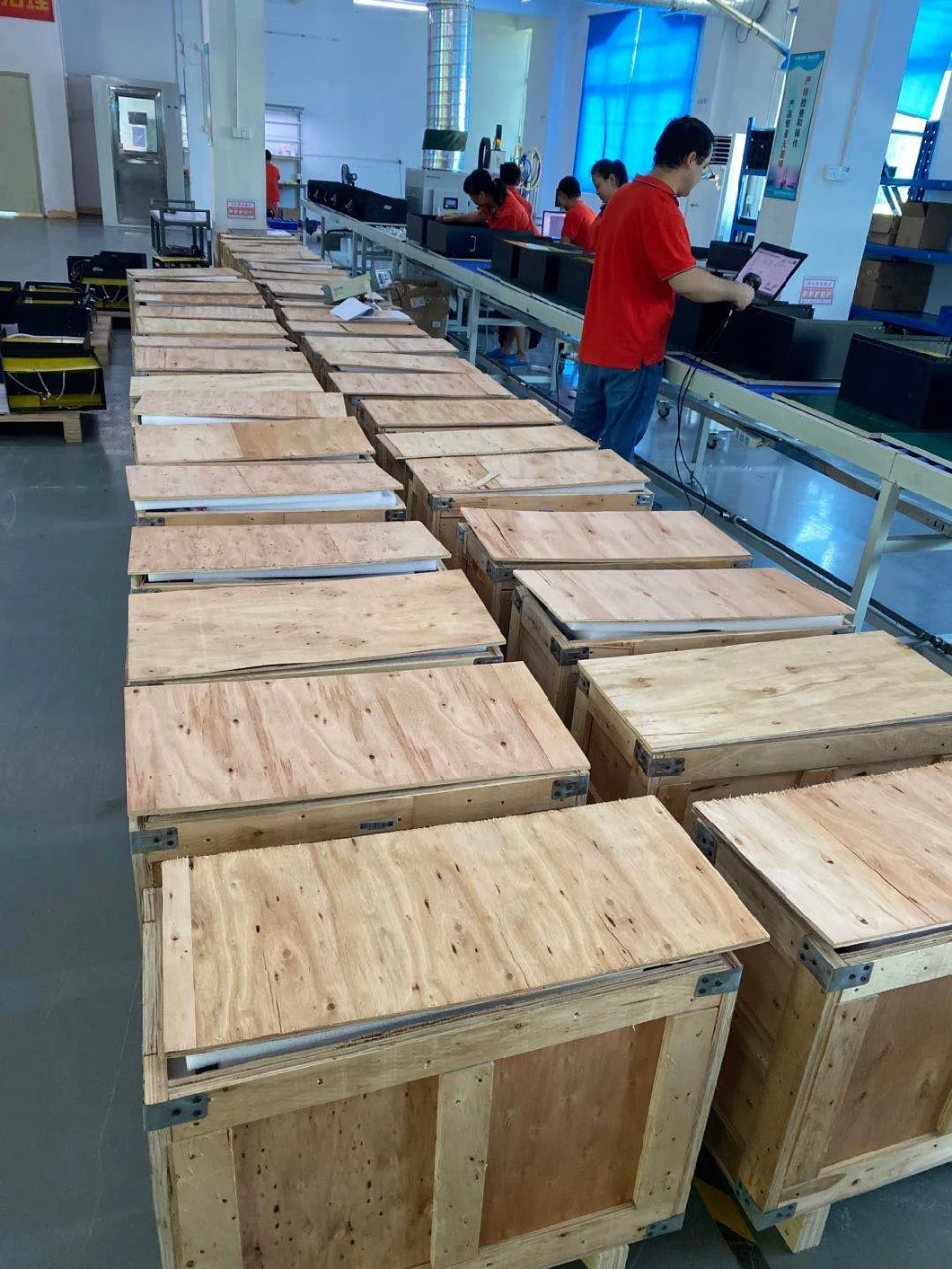 Factory Introduction
Jiangsu Morel Energy Co.,Ltd which specialized in producing solar mounting system forDomestic and International solar power market.Our main products contain whole solar mountingbrackets, roof solar mounting accessories, solar carport,1-10KW off-grid solar system, etc.With a complete and scientific quality managementsystem, Chengpeng can provide our customer high quality mounting brackets with competitiveprice. Integrity, efficiency, perfect service is our life.Chengpeng located in Jingjiang City, convenient transportation, only 2 hours by car from Shanghai.Chengpeng technical experts and consultants have rich experience in engineering,manufacturing and international building standards which can ensure great quality andconvenient usage. With our high quality products and product innovation, Chengpeng mountingbrackets are welcomed by installers, distributors and agents around the world.Chengpeng provides series of mounting systems covering all fields from residence, commerce topublic utilities. To meet our customer's special requirements, our strong engineering team can providecustomized solutions.Chengpeng takes customer's satisfaction as our priority and takes "keeping innovation" as ourmission, which ensure Chengpeng provides the most advanced and reliable products for PV industry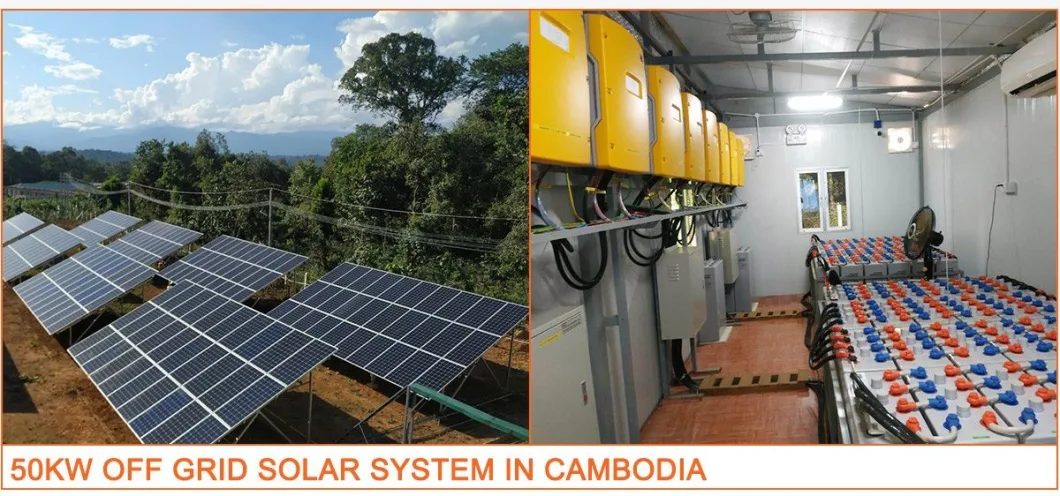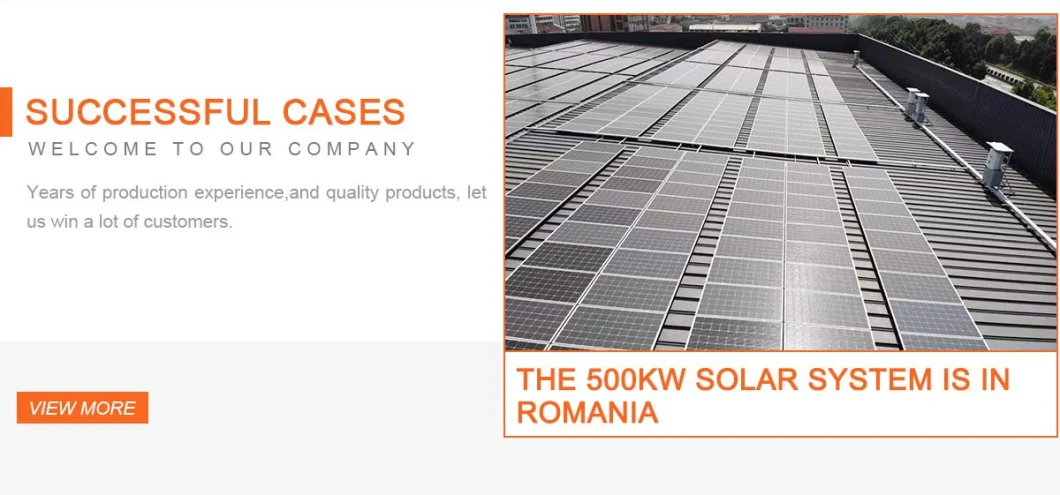 Our Service:
b.Asymmetric dual MPPT which are compatible to all kinds of solar roofs
c.Max. efficiency of 98.0%, European efficiency of 97.6%
d.Super wide input voltage range(150V-1000V), supporting all varieties of solar panels and string desings
e.With reduced derating

2.Convenient Installation
a.Transformerless, smaller and lighter
b.AC output quick connector design, for faster installation
c.Speciaized mountingl design, easy to install

3.Smart and Easy to Use
a.One-button safety setting, easy configuration of all parameters
b.Built-in independent RTC chip, supporting data storage of 25 years
c.Integrated LCD graphical display, showing daily/monthly/yearly generating capacity
d.Integrated RS232 / Wi-Fi interfaces, for improved communication
e.Free monitoring anytime anywhere
f.Local and remote intelligent maintenance by PC, IOS and Android devices
g.Responds to power grid dispatching, energy management of micro-grids
h.Integrated with the function of reactive adjusting

4.Safe and Reliable
a.IP65 protection for indoor and outdoor installation
b.Aluminum case design to enhance heat dissipation and prevent rust corrosion, prolong life time
c.Built-in high voltage DC switch for safer maintenance and application
d.Built-in convective fans to lower the temperature of core components, prolong life time
e.Natural convection for longer life
Q 1. what's the payment term?
A. We accept T/T, L/C,WEST UNION, PAYPAL, CASH

Q 2. What's the delivery time ?
A. usually it will take about three weeks for production

Q 3. What is the standard of package?
A. Export standard package or special package according to customer requirement
.
Q 4. what kind of product quality your factory offer?
A. We offer most competitive prices with best quality

Q 5. Do you accept OEM business?
A.We accept OEM with your autherization.

Q 6.What is your production capacity?
A. We can finish four 40 HQ mini circuit breaker each month, four 20 HQ contactor, two 20 feet container for the frequency
inverter. Each product has different production capacity, we can talk details by email.

Q 7.Which market do you already sell?
A.We already ship to Europ, Middle East, South America, Asia, Afria etc.

Q8. what kind of certificate you have ?
A.We have ISO9000, CB, CE, INMETRO, SONCAP, SASO