PV1800 VHM series off grid solar inverter Features:
Pure sine wave solar inverter

Rated power : 2KW-5.5KW

Output power factor 1

High PV input voltage range

Built-in 80A MPPT solar charger

Battery equalization function to optimize battery performance and extend lifecycle

Built-in anti-dusk kit for harsh environment

Support parallel operation up to 3 units (3KW-5.5KW 48V )
Specifications:
MODEL
PV18-2024 VHM
PV18-3024 VHM
PV18-3048 VHM
PV18-4048 VHM
PV18-5048 VHM
PV18-5548 VHM
Nominal Battery System Voltage
24VDC
48VDC
INVERTER OUTPUT
Rated Power
2000W
3000W
3000W
4000W
5000W
5500W
Surge Power
4000W
6000W
6000W
8000W
10000W
11000W
Waveform
Pure sine wave
AC Voltage Regulation (Batt.Mode)
(220VAC ~ 240VAC)±5%
Inverter Efficiency (Peak)
93%
Transfer Time
10ms(For Personal Computers)20ms(For Home Appliance)
AC INPUT
Voltage
230VAC
Selectable Voltage Range
170~280VAC(For Personal Computers); 90~280VAC(For Home Appliances); 184~253VAC(VDE4105)
Frequency Range
50Hz/60Hz (Auto sensing)
BATTERY
Normal voltage
24VDC
48VDC
Floating Charge Voltage
27VDC
54VDC
Overcharge Protection
31VDC
60VDC
SOLAR CHARGER&AC CHARGER
Maximum PV Array Open Circuit Voltage
145VDC
PV Array MPPT Voltage
30~130VDC
64~130VDC
Standby Power Consumption
2W
PV Input Power
1440W/1920W
2880W/3840W
Maximum Solar Charge Current
60/80A
Maximum Effciency
98%
Maximum AC Charge Current
20/30A
60A
Maximum Charge Current
80A
120/140A
MECHANICAL SPECIFICATION
Machine Dimensions (W*H*D)(mm)
272*355*100
297.5*468*125
Package Dimensions (W*H*D)(mm)
540*395*241
638*395*241
Net Weight(kg)
10
11
13.3
Gross Weight(kg)
11.7
12
16.4
OTHER
Humidity
5% to 95% Relative Humidity (Non-condensing)
Operating Temperature
0°C -55°C
Storage Temperature
-15°C -60°C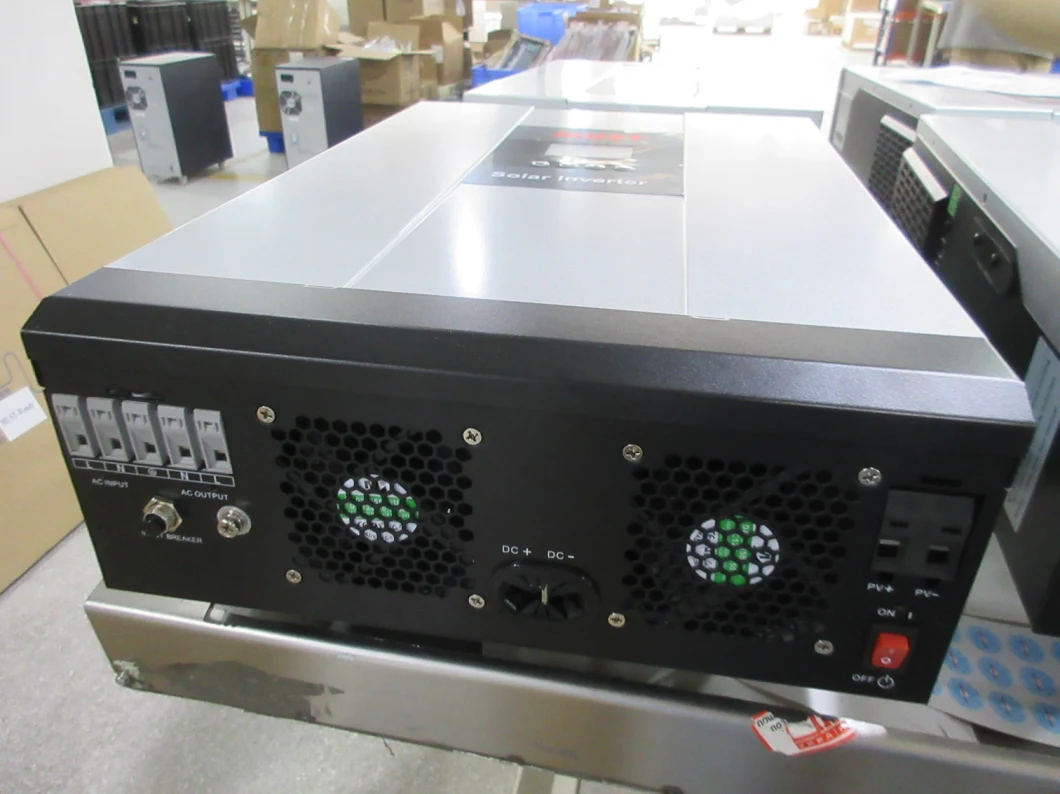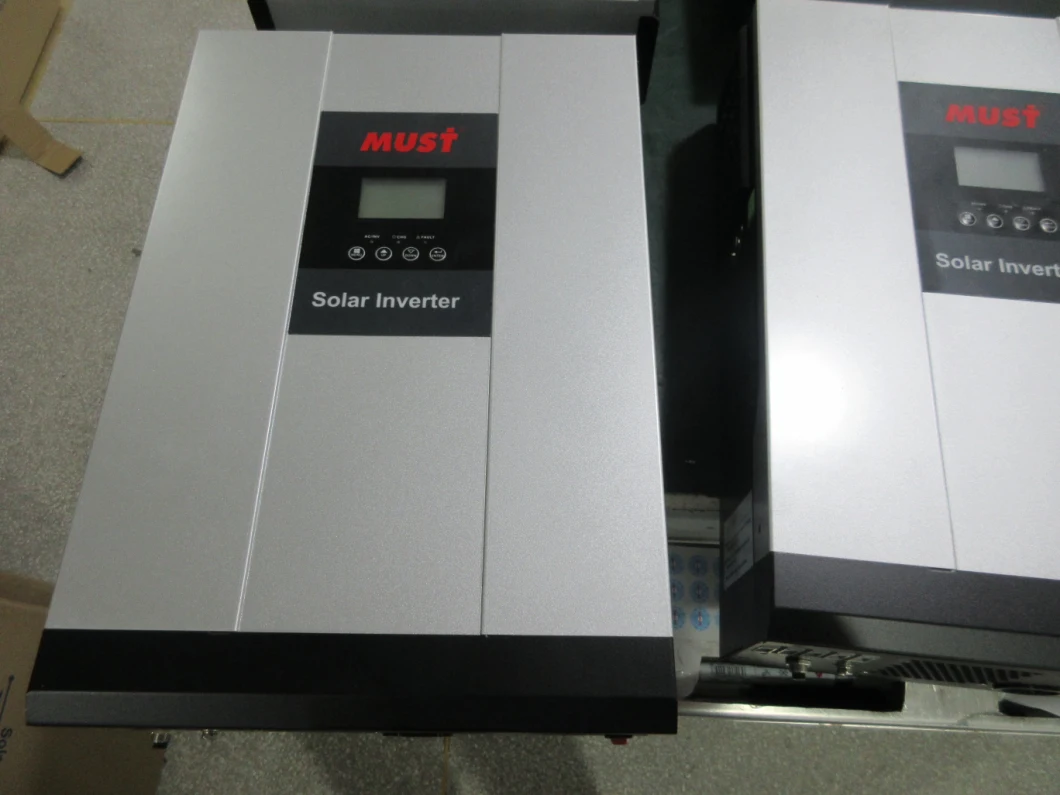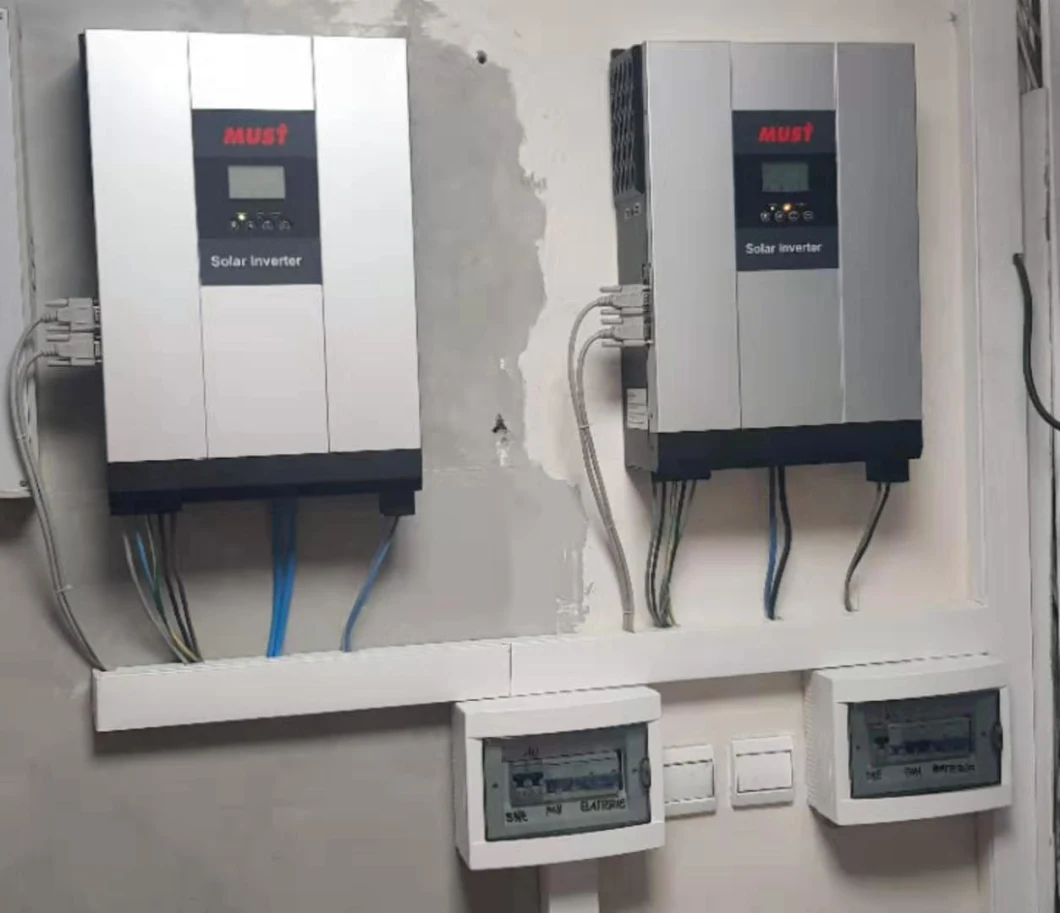 About us :

Shenzhen Must Power Limited Established in Shenzhen,1998, Which is a leading manufacturer of power protection products and service solutions including Uninterruptible Power Supplies (UPS), Power Inverters, Solar Inverters, Charge Controllers, Batteries, Solar system and Automatic Voltage Regulators(AVR)

MUST has established an enviable reputation based on passion, quality, innovation,reliability and integrity for power protection technology, service excellence, complete satisfaction and confidence unmatched within the industry.

In the past years ,with strong R&D team,internal automation equipment design,manufacturting capability and continuous quality improvement, MUST has a diverse customer base which includes the financial services, telecommunication, IT, Agency,government, power, oil, gas, water, education, medical, leisure and manufacturing industries.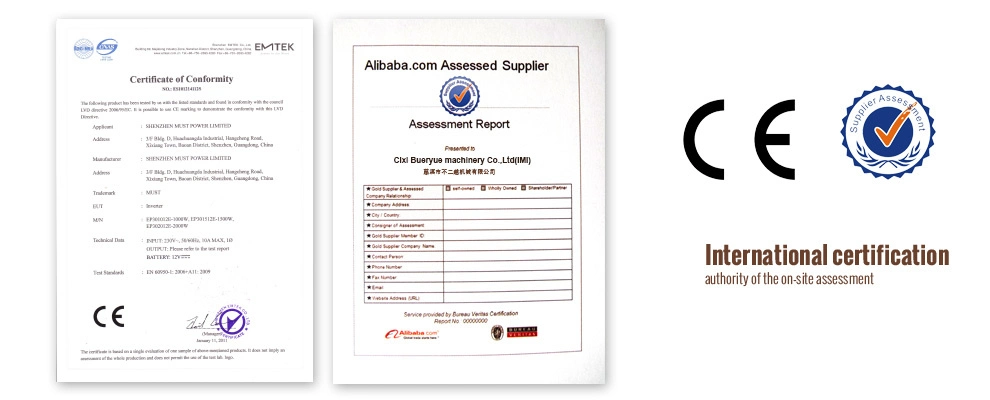 Customers Service:
(1)Warranty :
Our product warranty is valid for 12 months after delivery. We undertake to repair any malfunctioned units due to defective components of inadequate workmanship ,but specially expecting any defects resulting from normal wear and tear of improper use of the products.
(2)Lead time:
a.sample orders (1-2pcs)will be delivered from our factory within 7working days .
b.Bulk orders will be delivered from our factory within 25 working days.
(3)shippment :
By sea ,airway , EMS, DHL, FedEx, TNT, UPS or other express.
(4)Payment: T/T (Telegraphic transfer), and Western Union


FAQ:

Q1: How to choose a right inverter?
A1:Tell us your requirements, then our sales will recommend a suitable inverter to you.
Q2: What's the different between inverter and solar inverter?
A2: Inverter is only accept AC input, but solar inverter not only accept AC input but also can connect with solar panel to accept PV input, it saves the electricity and saves your money.
Q3: How about the delivery time?
A3: 7 days for sample; 25 days for bulk order. If your order is urgent, tell us, we will try to meet your requirements.
Q4: What is the warranty of inverter?
A4: One year warranty on Must-Solar product, when problem confirmed, we offer free parts to repair.
Q5: How to solve the technical problem?
A5: 24 hours after-service consultancy just for you and to make your problem to solve easily.
Contact us:
Must power produce green stable high quality ups,inverter ,solar system,we
light your life,light up the world,we grow up everyday,join us !!
Mobile : +86-13691859346