Modified Sine Wave Inverter DC To AC 1000W
Introduction
Modified sine wave inverter for use with Lead Acid or Lithium Batteries. Poojin Series inverter provide reliable AC power wherever it's needed. For use with boats, RVs, cabins and specialty vehicles, as well as alternative energy, back-up and emergency power applications.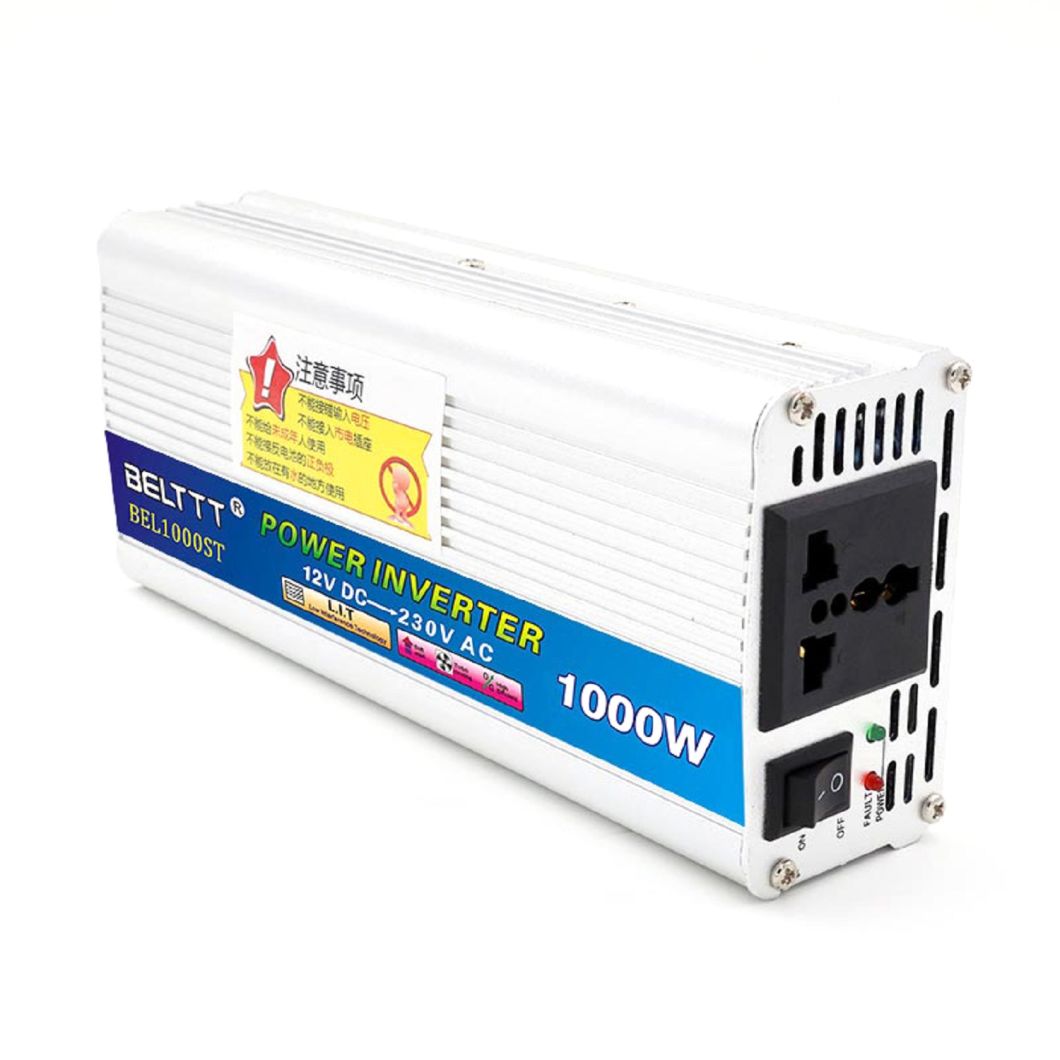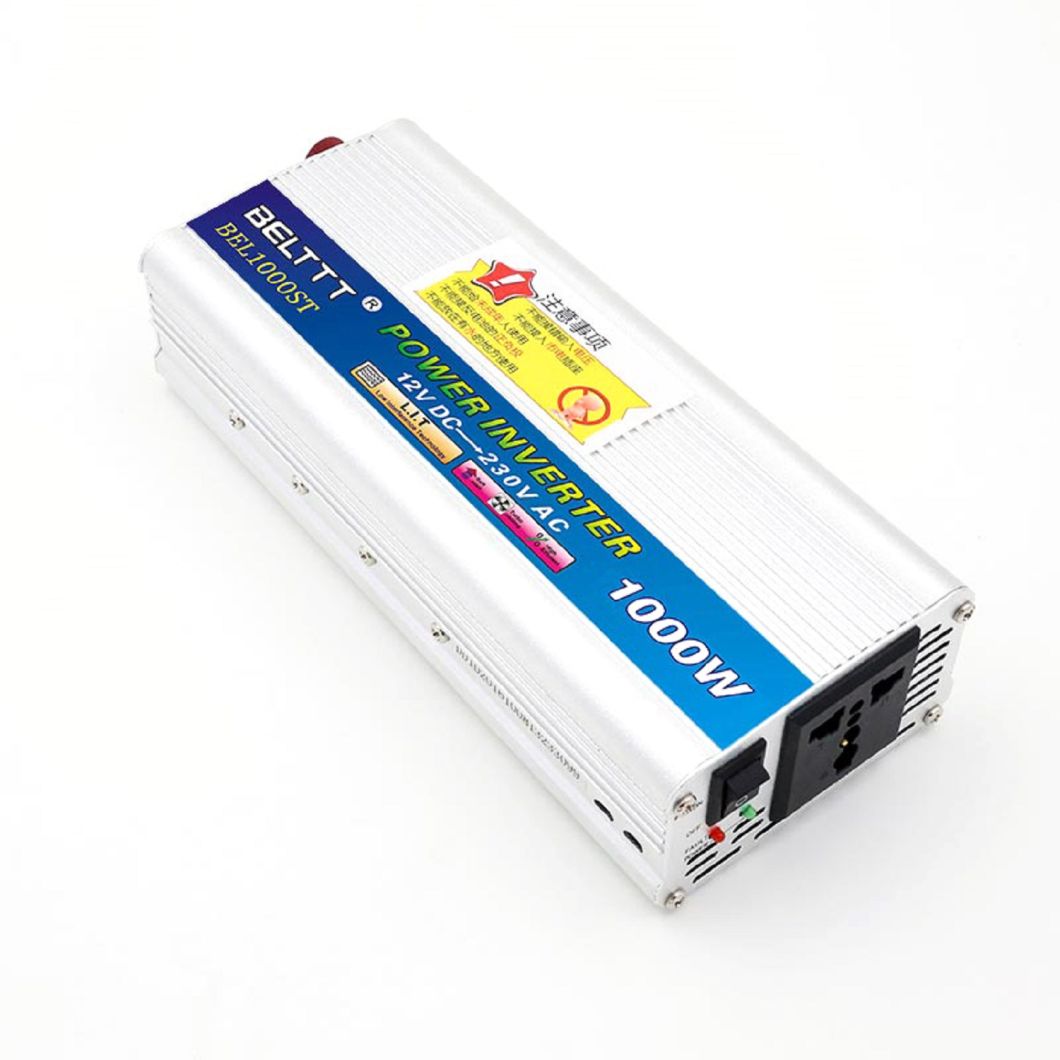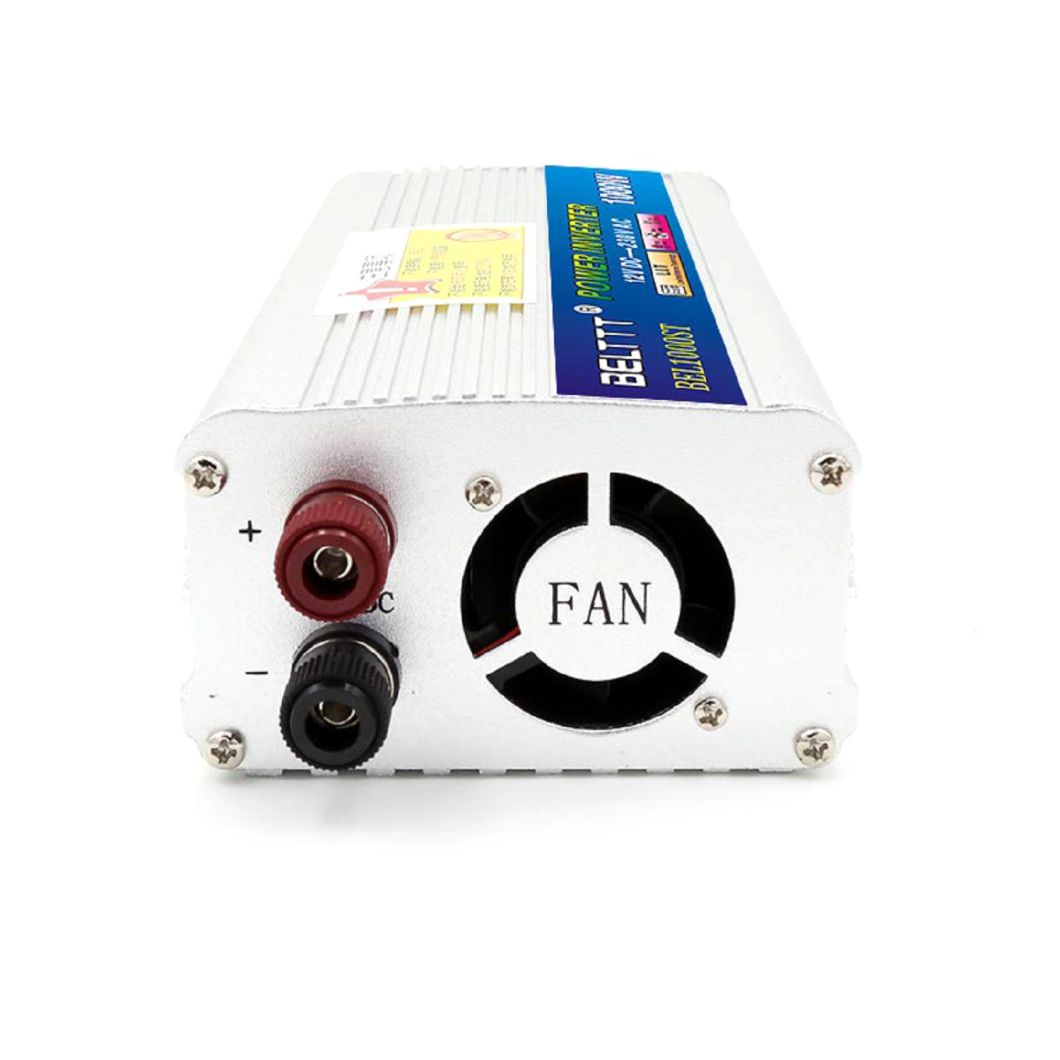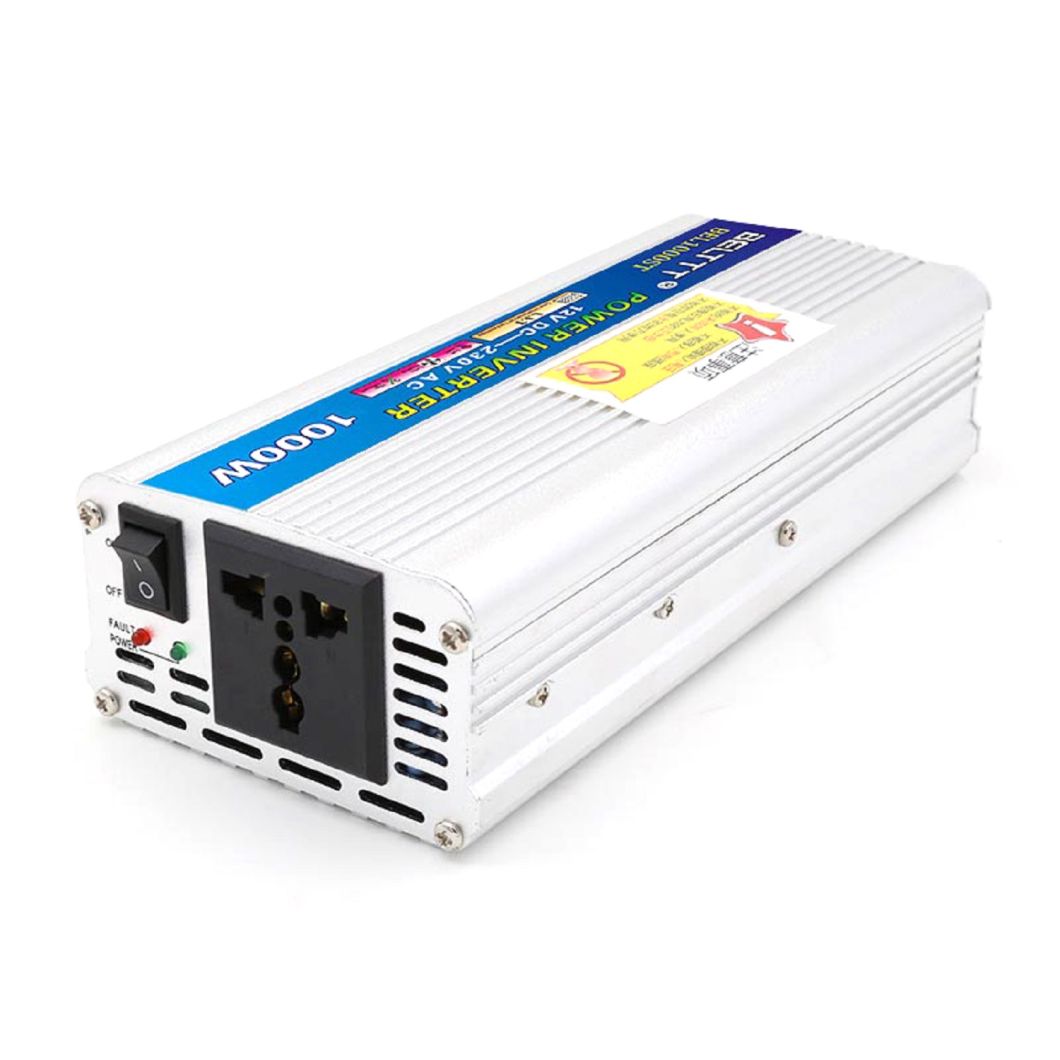 For Modified Sine Wave series we have below models:
| | | | |
| --- | --- | --- | --- |
| Model: BEL150XT | Peak Power:300W | Input: DC12V/DC24V/DC48V | Output:AC110V/AC120V/AC220V/AC240V |
| Model: BEL200ST | Peak Power: 400w | Input: DC12V/DC24V/DC48V | Output:AC110V/AC120V/AC220V/AC240V |
| Model:BEL300ST | Peak Power: 600w | Input: DC12V/DC24V/DC48V | Output:AC110V/AC120V/AC220V/AC240V |
| Model:BEL500XT | Peak Power: 1000w | Input: DC12V/DC24V/DC48V | Output:AC110V/AC120V/AC220V/AC240V |
| Model:BEL1000ST | Peak Power: 2000w | Input: DC12V/DC24V/DC48V | Output:AC110V/AC120V/AC220V/AC240V |
| Model: BEL1500X | Peak Power: 3000w | Input: DC12V/DC24V/DC48V | Output:AC110V/AC120V/AC220V/AC240V |
| Model: BEL2000X | Peak Power: 4000W | Input: DC12V/DC24V/DC48 | Output:AC110V/AC120V/AC220V/AC240V |
Design Features

Transfer Switch
Zero transfer time when switching from Inverter to AC input source. When AC input source comes on, the inverter synchronizes with the incoming wave form and then transfers instantly at zero crossing without interruption to the load.

Surge Capacity (Active Power Boost)
The inverter has a surge capability of 3X its continuous power rating, allowing it to turn on loads with high starting surge.
Inverter loads can exceed the continuous power output by the Power Boost Allowances without triggering and overload fault.
There is no need to upsize to a larger inverter to handle a heavy surge load, resulting in reduced costs.
Solar Input
Connect a solar charge controller directly to the Poojin Inverter though the Battery Charger External DC Input
External charging current is monitored to free up more power from the grid to be available to the load while charging.
ONLINE Mode can be used to prioritize Batteries/Inverter over the grid, ideal for those who want to operate primarily on solar power, even when the grid is available (when grid is costly).

State-of-the-Art Technology
Multiple physical points of protection monitoring are scanned up to 50,000 times per second to detect adverse internal and external conditions.
The EVOTM is practically indestructible. The Poojin Inverter will detect fault conditions and initiate a healthy shutdown before any damage can be done.

AC Input / Output Option

Poojin Inverter uses five temperature sensors placed throughout the unit to determine operation of 2 speed controlled cooling fans. Reduces unnecessary fan noise and energy consumption by only running when and where the fans are needed.
Strong anti-shock function, especially designed for used in the car.
Equipped with USB output socket
Adopting all-mental aluminum shell, making the inverter safer.

Independent research and development design, adopting the latest high-frequency PWM technology and big IRF high power transistor imported from U.S.A.

Equipped with national, American, European and Austrakian standard plug.

With over 90% of conversion efficienc
.
Professional design and many protection functions(overheat, overvoltage, under voltage, overload, over current etc).

Adopting special process transformer, making the inverters work more stable and reliable, and with more load capacity etc.
Product Specificaiton
| | |
| --- | --- |
| MODEL | BEM1000XT |
| * MAXIMUM CONTINUOUS RATING | 2000W |
| * INPUT VOLTAGE | DC12V; DC24V |
| * OUTPUT VOLTAGE | 220V+/-5% OR 110V+/-5% |
| * OUTPUT FREQUENCY | 50Hz+/-2Hz OR 60Hz+/-2Hz(Meet users requirment) |
| LOW VOLTAGE ALARM(NO-LOAD) | DC10V-15V@12V, DC20V-30V@24V, DC40V-60V@48V, DC50V-70V@60V, DC60V-90V@72V |
| LOW VOLTAGE CUT OFF(NO-LOAD) | DC9.5V±0.5V@12V, DC19V±1V@24V, DC40V±2V@48V, DC50V±3V@60V, DC60V±2V@72V |
| * HIGH VOLTAGE CUT OFF(NO-LOAD) | DC15.5V±0.5V@12V, DC31V±1V@24V, DC60V±2V@48V, DC74V±3V@60V, DC90V±3V@72V |
| * NO-LOAD LOSS | < 0.3A |
| * TRANSFER EFFICIENCY | > 86% |
| * OUTPUT WAVEFORM | Modified Sine Wave |
| * PRODUCT SIZE | 193*95*55mm |
| * PRODUCT N.W. | 0.86kg |
1. Low Voltage Protection
Automatically protect when be in low voltage: first alram, then the voltage continously reduce. LED light turn to red color, at the end, the machines closed.
2. Over Voltage Protection
Automaticlly protect when be in high voltage: LED light turn to red color, then the machine automatically shuts down.
3. Over Temperature Protection
It can automatically selt protect when at high temperature: fistly it will alarm, then the temperature continous to rise, the LED turn on to Red,after the machine shuts down.
4. Overload Protection
Automatically will self protect , when the load is lowwe than the preset, the LED light turn to Red color, then the machine will shuts down automatically.
5. Short Circuit Protection
when short circut, the LED light will turn to Red color, and shut down automatically
6. Reverse Polarity Protection
It can be protective when connect the wire inversely or wrong.
7. durable metla housin provides advanced protection from drops and bumps. integrated very silent cooling fan helps reduce heat and prevents shortages.
Packing&Shipping
1.Package: Carton Box for packaging, or Wooden Box advised for Samples to protect in transportations. Package designed by Clients is welcomed.
2.Shipping: DHL,FedEx,UPS,EMS,AirWay and By Sea.
3.Payment: T/T( telegraphic transfer (T/T) and Western Union
4.Welcome to your Sample Order to test First.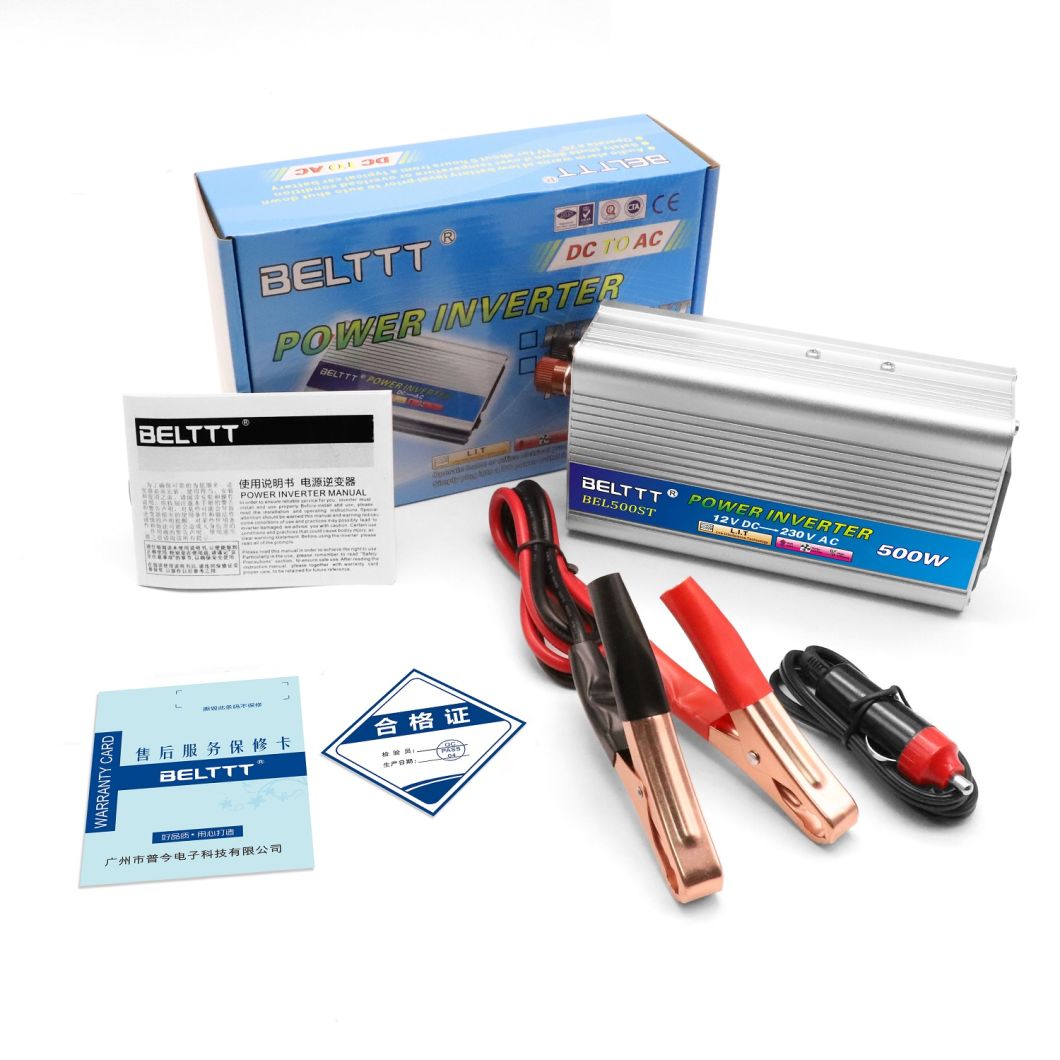 Application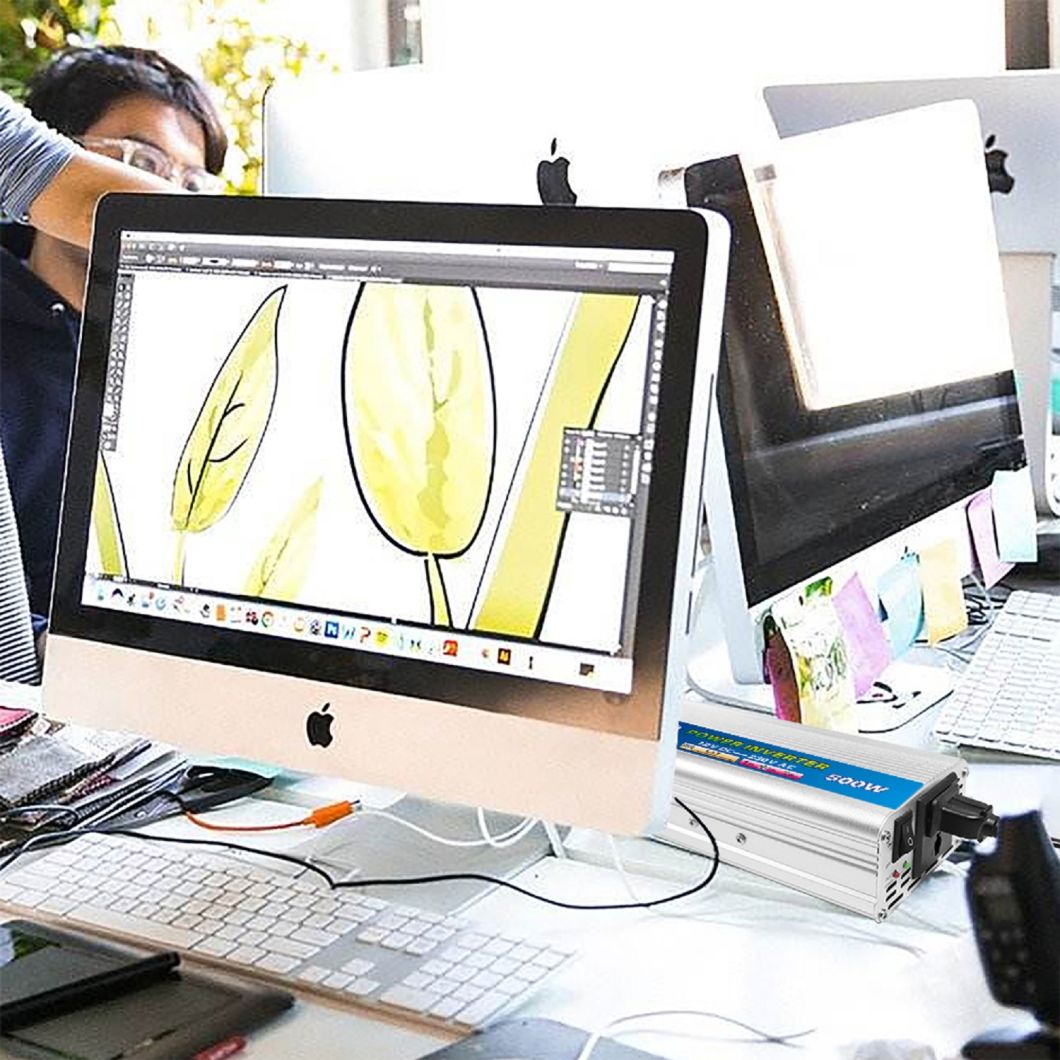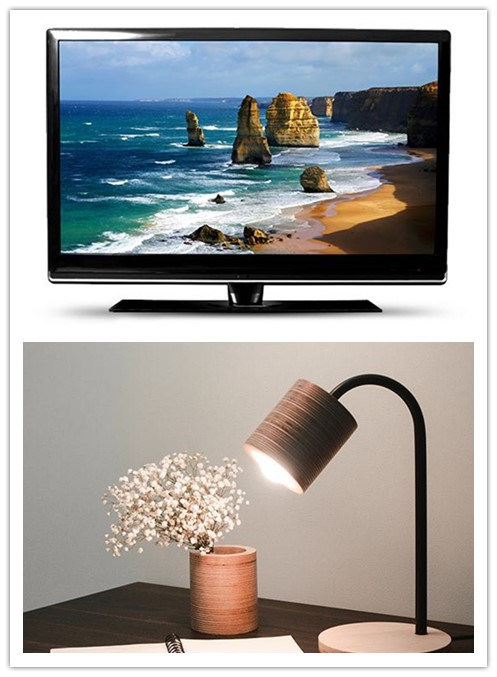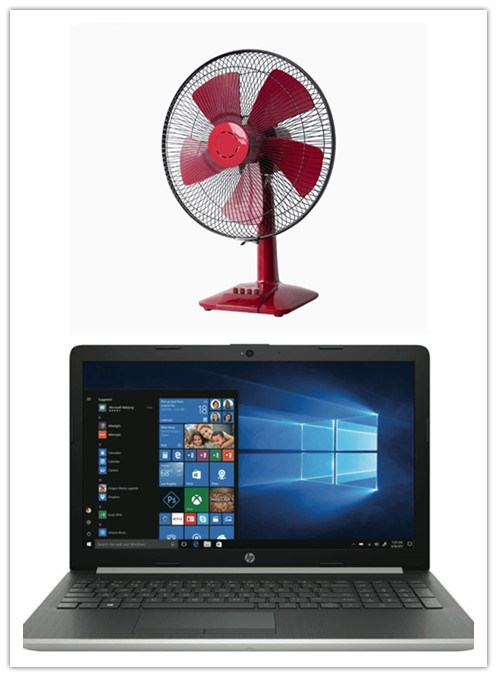 Company Profile:
We are one of the leading power electronics manufacturers in China. With more than 10 years of experience, we manufacture a wide variety of DC to AC Power Inverter from 300W to 3000W, UPS inverter with charger from 600W to 5000W, battery charger, solar power system ect in China. Our products comply with various safety standards, including UL, CSA, IEC, CE etc. and are suitable for audio equipment, home appliances, computer accessories, electronic game facilities etc. With our strong R&D teams, ISO9001:2008 certified quality assurance system and efficient production flow, we design and supply products with consistent quality. We guarantee punctual deliveries, competitive price and prompt response.
Guangzhou Poojin was founded in 2010, 9 years focused on research and manufacture quality power electronics products,Poojin products have good selling in worldwide more than 10 years.Our products export to many famous chain stores,such as Target,The Home Depot,Best Buy,Lowe's. Poojin have partnered with some world's famous brand importer to develop power inverter ,such as power to Go,VECTOR and BLACK&DECKER brand.
Our China production base with the perfect size was built in 2010 and the base passed ISO9001:2008 quality system certification.the junction of Pearl River Delta region and ShenZhen Special Economic Zone,with the convenient geographical location. We sincerely welcome you to visit our company or contact us freely for more details about our products!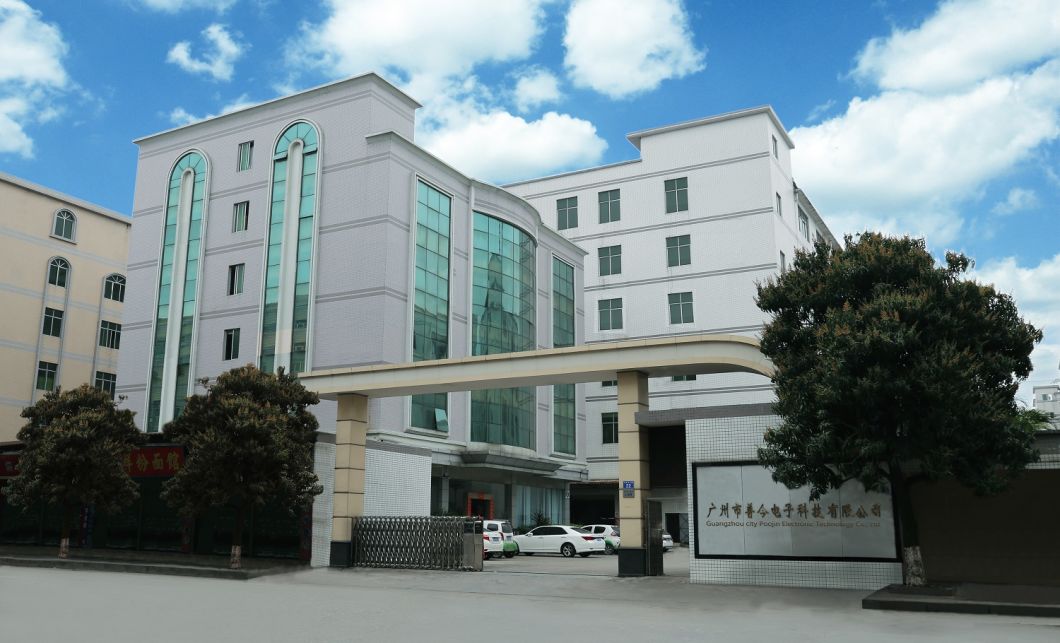 Production Line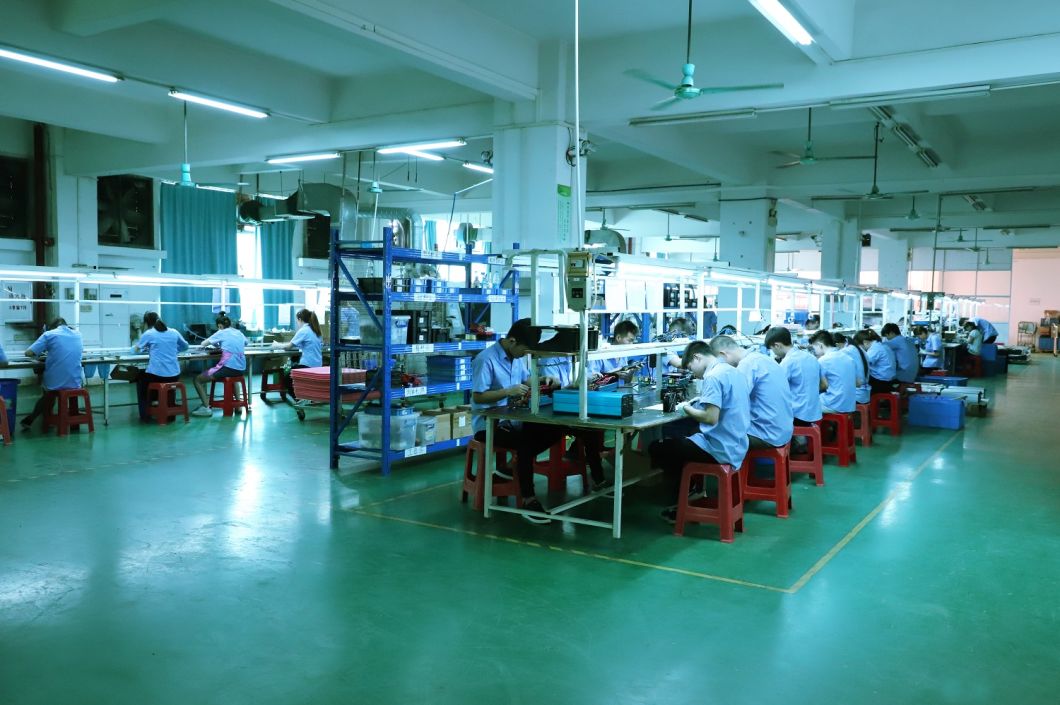 Exhibition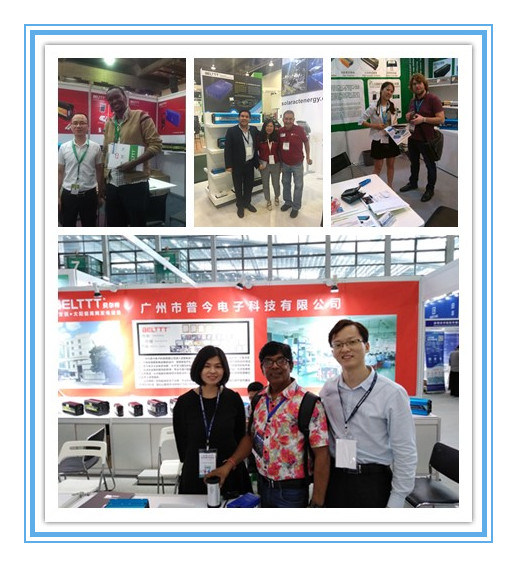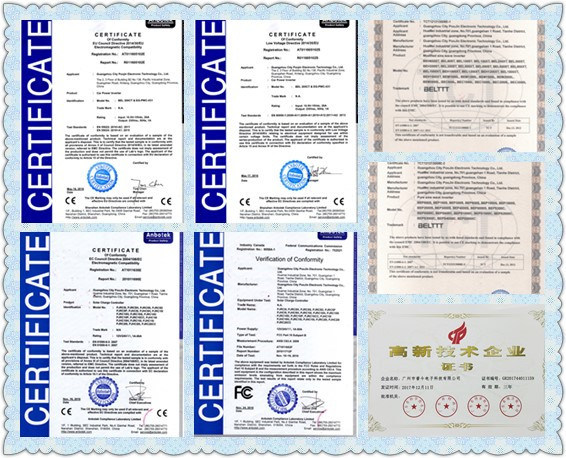 FAQ
Q1.
Are you the factory or the trading company?
A1.We are the factory which located in Guangzhou City China.
Q2.
What products do you offer?
A2. Power inverter, soloar controller,battery charger,inverter combined with solar controller, solar power system, solar pannel , battery etc.
Q3.
What is your payment term?
A3. The payment term are TT and L/C.
Q4.
What is your MOQ (minimum order quantity) ?
A4. Any quantity is accepted.
Q5.
Do you have the experience to cooperate with other brand?
A5. yes, for example Target,The Home Depot,Best Buy,Lowe's
Q6.
How is your after-sales service?
A6. Any question, welcome to contact us.24 hours available for you.
2. One order, one special person to follow the whole production.
3. welcome OEM order, or develop new products
Q7.
What information should we offer before you quote?
A7. pls tell us what appliances are you going to us? and what's the total wattage you need for your
electrinoc tools or you don't know how to choose , just tell us what kind of electronic tools then we
will help you to caculate
Just tell us your requirement
1) If you are interested,pls tell us your ideas,we will suggest for you.
2) If you know the wattage you need ,pls tell us, we will give you the good price.FOR MORE INFORMATION,DO NOT HESITATE TO CONTACT US.