ZLPOWER 1000-3000W Hybrid Solar Inverter PV Inverter Power Inverter
Main features
1.GS Series AC/Solar charging off grid hybrid inverter. 12/24vdc input
2. LED/LCD display, Enhanced functions setting via LCD, Man-machine intelligent design.
3. Built-in 40A/60A optional MPPT solar charger controller.
4. LCD shows the solar capacity.
5. 5 stages adjustable AC charging current. AC charging also can be closed.
6. AC/DC priority modes can be set.
7. Generator restart signal. (Dry contact)
8. 3 times peak power. Strong loading capacity.
9. Overload, output short-circuit protection.
Appliances
GS series 1-3kw Hybrid pure sine wave inverter with MPPT solar charge controller is an intelligent power equipment for home and office use. Specially for sensitive loads like air conditioner, refrigerator etc..
Specification
Model

GS1000W

GS1500W

GS2000W

GS3000W

AC
Input

Nominal Power

1000W

1500W

2000W

3000W

Input Voltage Waveform

Nominal input Voltage

Nominal input Voltage

120/230VAC

Low Line

Disconnect

85Vac±4%(Normal) or 80Vac±4% (Wide) for 120V
184Vac±4%(Normal) or 135Vac±4%(Wide) for 230V

High Line

Disconnect

136Vac±4%(Normal) or 140Vac±4%(Wide) for 120V
263Vac±4%(Normal) or 263Vac±4%(Wide) for 230V

Max AC input Voltage

120V for Max150Vac, 230V for Max270Vac

Frequency

50Hz:41-54Hz, 60Hz:51-64Hz

AC
output

Output Voltage Waveform

Sine wave

Power Factor

0.9~1.0

Nominal Output Voltage (V)

LV:120Vac ±10%rms, HV:230Vac ±10%rms

Nominal Output
Frequency

(Hz)

50Hz ± 0.3Hz, 50Hz ± 0.3Hz

Solar
charger

Rated Charge Current

40A

60A

PV Input Voltage range

15VDC-40VDC for 12VDC, 30VDC-55VDC for 24VDC, 60-110VDC for 48V

Max.PV open circuit
array voltage

12V for 40Vdc, 24V for 55Vdc, 48V for 110Vdc

Charger

mode

MPPT

PV Low Voltage
Re-connect

PV≥Bat.V+3V

PV Low

Voltage
Disconnect

PV<=Bat.V

Efficiency

≥97%

AC
Charger

Nominal Charger
Current

35A/50A/70A/90A(According to the inverter model)

5 stages adjustable charging current

Over charge Protection

Bat.V≥15.5VDC for 12V battery, Bat.V≥31.0VDC for 24V battery ,Bat.V≥62.0VDC for 48V battery beeps 0.5s every 1s & fault after 60s

Efficiency

Efficiency(Battery Mode)

≥87%

Efficiency (Line Mode)

>98%

Battery
Voltage

Nominal DC input Voltage

12/24/48VDC

Low Battery Alarm

10.5VDC±0.3VDC for 12VDC

21VDC±0.6VDC for 24VDC

42VDC±1.2VDC for 48VDC

High DC input
Alarm & Fault

16VDC±0.3VDC for 12VDC

32VDC±0.6VDC for 24VDC

64VDC±1.2VDC for 48VDC

Transfer
Time

20ms(max)

System
Parameter

Over-Load Protection

110%the output,load>150%, beeps 0.5s every 1s, and Fault after 20s

Output Short Circuit
Protection

Current limit (Fault after 10s)

Surge Rating(10s)

1:3(VA)

Power Saver

Load≤25W(Enabled on "P/S auto"Setting of Remote control)

Protections

Low battery, over charging, over load, over temp

General
Specifications


Operating Temperature
Range

0ºC~40ºC

Storage Temperature

-15ºC~60ºC

Operation humidity

5% to 95%(non-condensing)

Audible Noise

60dB max

cooling

Forced air,variable speed fan

Dimension(L*W*H)

480*336*190mm

Net Weight(kg)

19.5

21.5

23.5

28
Photos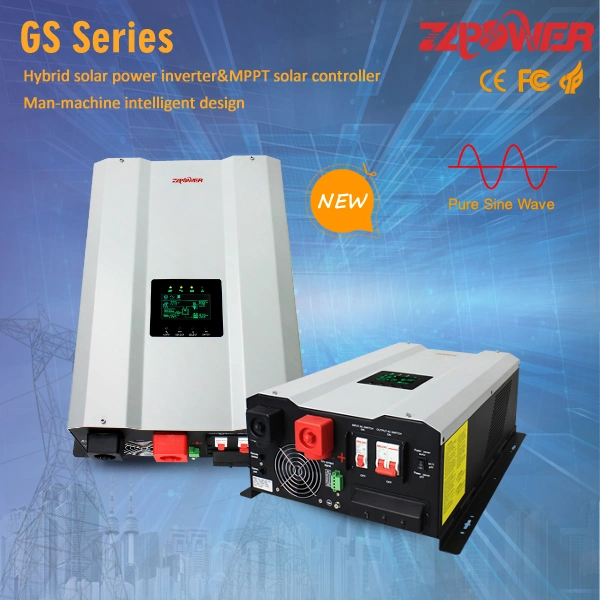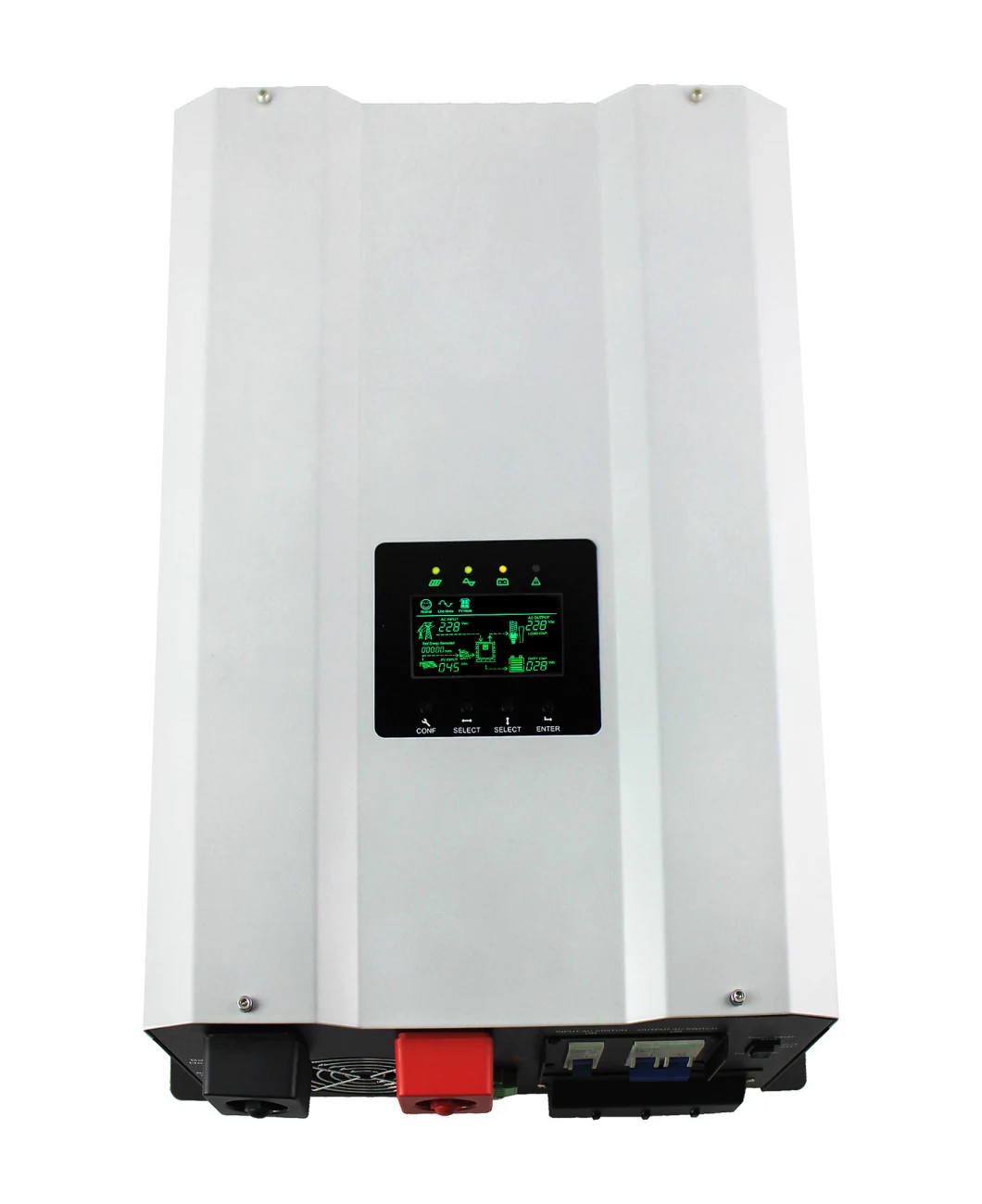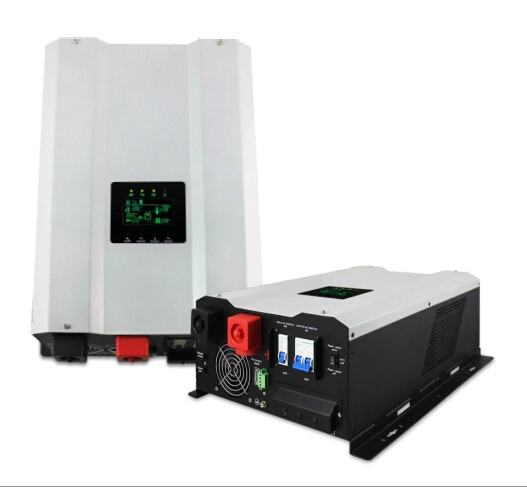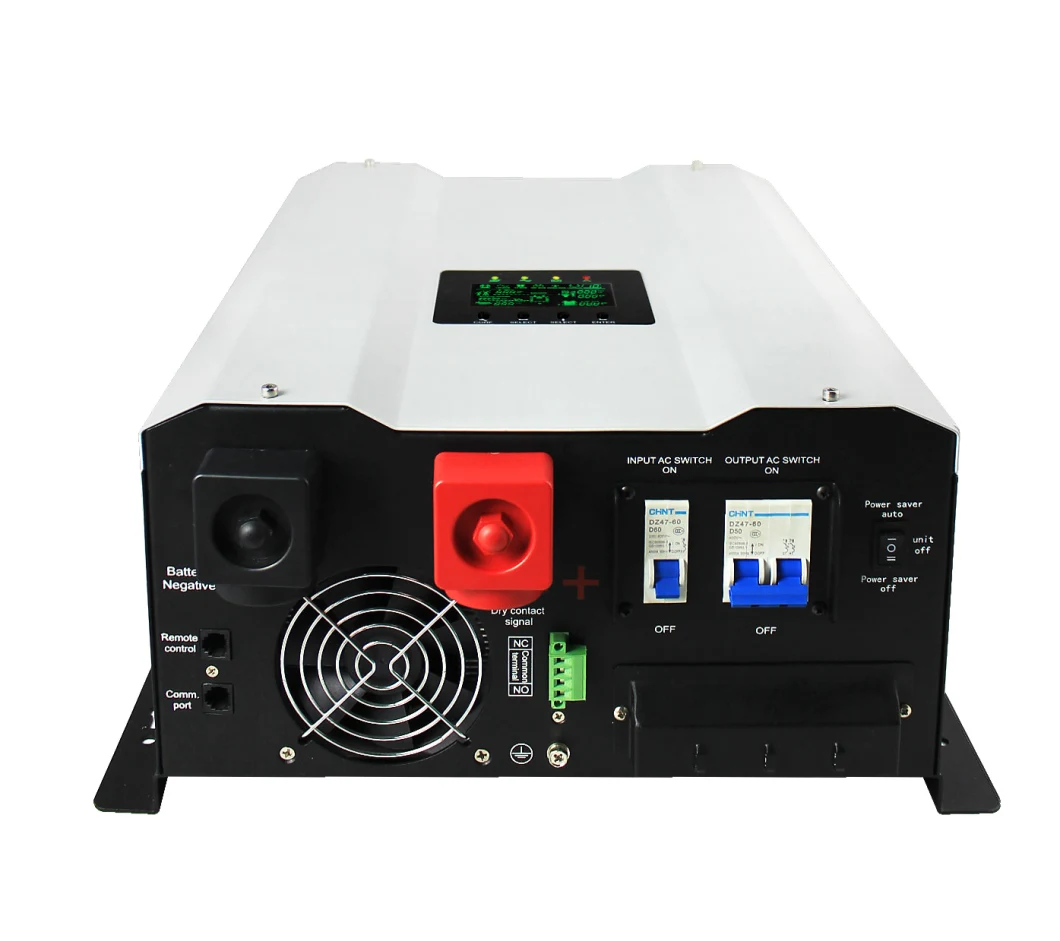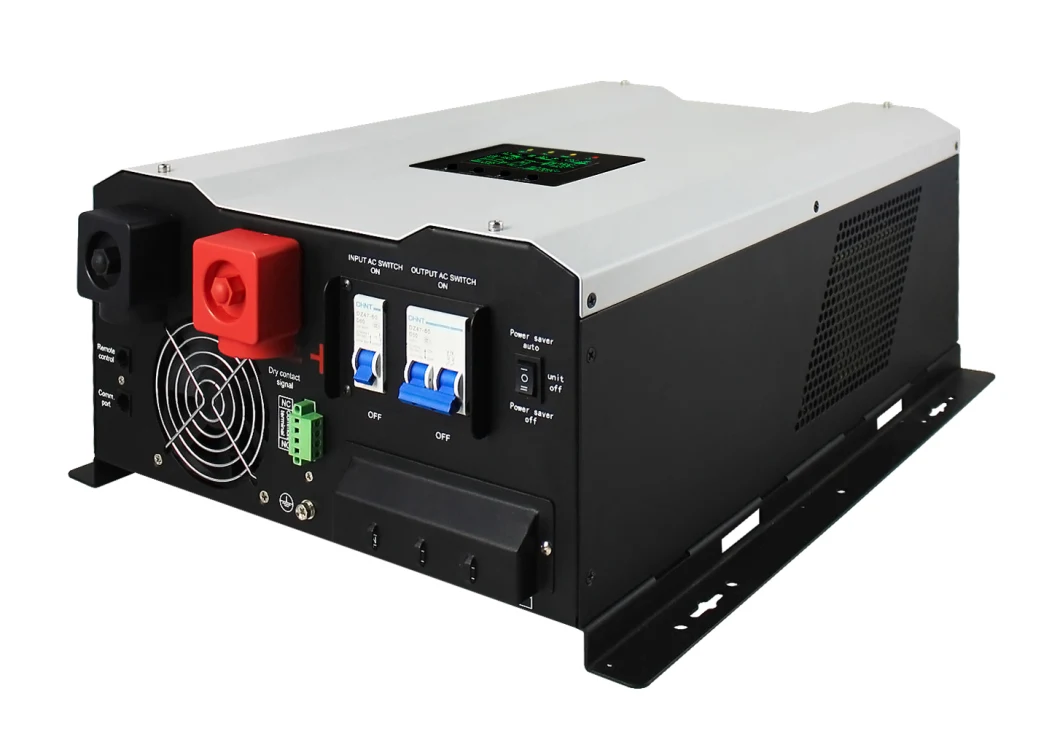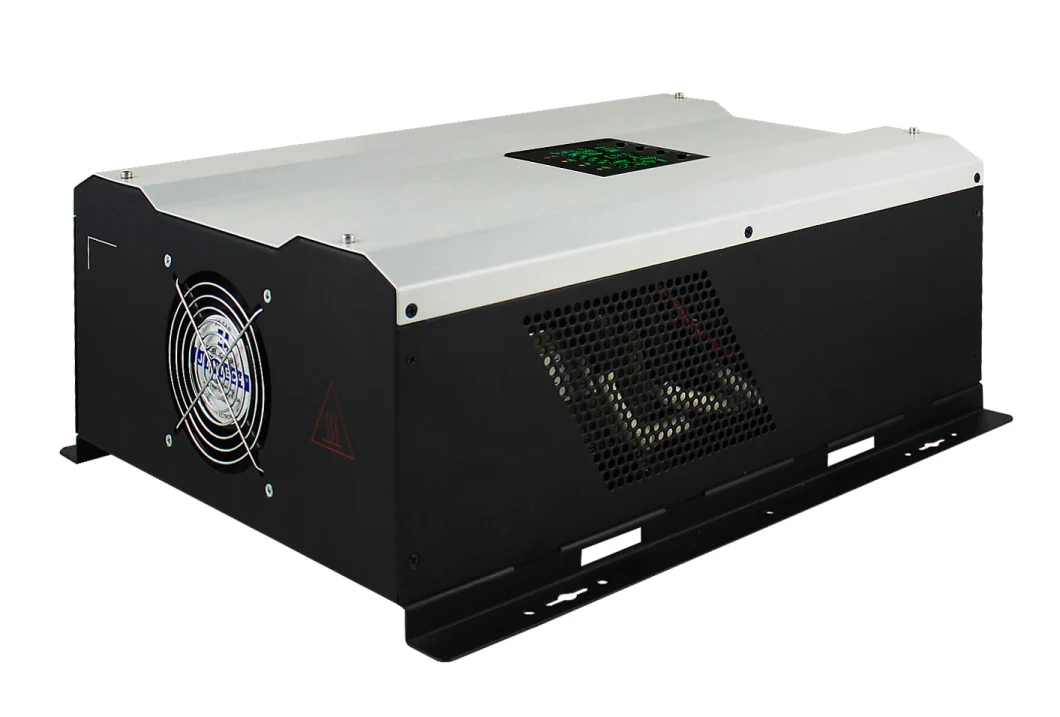 Our Services
Pre-sale Service: Technical support about installation, the configuration and functions Induction.
After-sale Service: Includes pre-sale service. If any damage, we will offer free repair service and free parts if caused by manufacturing..
Company Information
We Shenzhen ZLPOWER Electronics Co., Ltd is a professional manufacturer and exporter in the field of UPS power supply and solar power system for more than 10 years. Main products: UPS system, Inverters, lead acid battery, MPPT solar charge controller etc..We have a stronger technical team for excellent pre-sale and after-sale service..
Why do you use GS Inverter?
Our GS inverter is a low frequency pure sine wave inverter with MPPT solar charge controller inside..It can be used to support home and office appliances like computer, TV, lights, fans etc for long backup time with external battery bank..It can work with utility power, generator and Solar PV system(solar panel)..
In a word, it's a intelligent and cheaper power equipment for home applications..